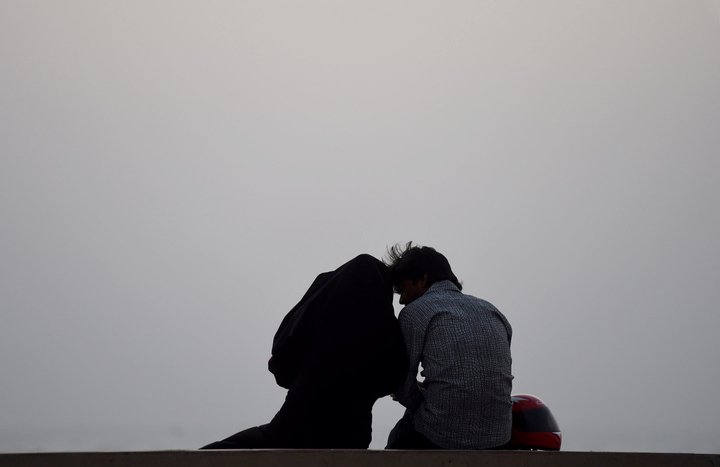 ---
LAHORE: A 17-year-old girl, her husband and another man were shot and killed by her father following an argument early on Friday morning.

Kahna police investigation officer Mehdi Kazmi said the deceased girl and her husband were residents of Abdullah Pura. The third man was as her parent's neighbour who had apparently facilitated the marriage.

Kazmi said the suspect, identified as Ashraf, had been taken into custody. He said he had admitted his guilt during investigation. He had told the police that he and his wife had disapproved of their daughter's marriage.

The FIR registered on a complaint filed by a relative of the third deceased stated that the couple had gotten married a year ago against the wishes of the girl's parents. It said she was the third wife of the man.

Speaking to media, the deceased girl's mother said that their relations with her and her husband had not been good from the day they got married a year ago. She said there would be a heated argument between her husband and Ashraf whenever the couple visited them over the last year.

She said there had been a heated argument between the two men on Friday night as well. The couple and their two-month-old baby had come to spend the night with them, she said. She said soon the argument ended and everybody went to bed. However, she said, there was another quarrel between the two men at sehr time. She said as the argument continued Ashraf took out a gun and fired several shots at his daughter and her husband. Then, he rushed out of the house and called out their next door neighbour. When the neighbour came out, the suspect opened fire at him for his role in the couple's marriage.

The injured were shifted to a nearby hospital where doctors pronounced them dead.

Their bodies were sent to a morgue for an autopsy.

On Wednesday, another girl had been burnt to death in Factory Area allegedly by her mother and a brother for marrying at will.

*Names have not been disclosed to protect the identities of the deceased

Published in The Express Tribune, June 11th, 2016.
COMMENTS (8)
Comments are moderated and generally will be posted if they are on-topic and not abusive.
For more information, please see our Comments FAQ