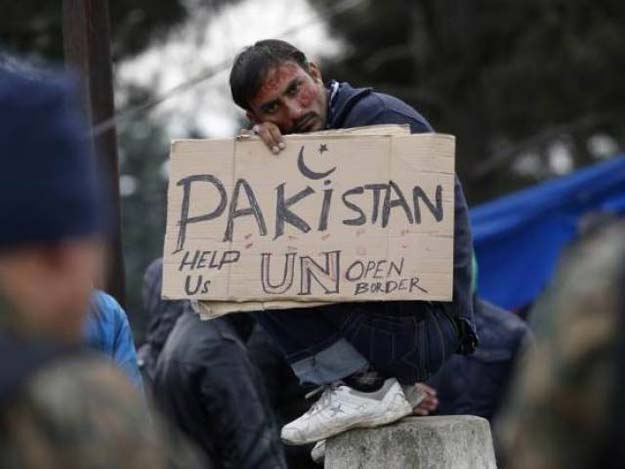 ---
ISLAMABAD: Pakistan and France found themselves on the verge of a diplomatic spat on Thursday after the former refused to accept a deportee till his credentials are verified and other legal documentary requirements are completed.

France wants to deport Muhammad Mansha to Pakistan for criminal activity, vaguely defined as "severe moral crimes". However, Interior Minister Chaudhry Nisar Ali Khan Thursday reacted strongly to France's harsh stance over the deportation.

France's interior department this week summoned the Pakistani envoy and asked him to prepare Mansha's travel documents within hours. Failure to do so, French officials warned, could affect diplomatic ties between the two countries.

The deportee problem

Pakistan's ambassador in Paris contacted the interior ministry in Islamabad and narrated the proceedings.  When the matter was raised with Nisar, he reacted strongly.

The minister insisted on Thursday that Pakistan would only accept deportees as per its laws and no unverified individual would be issued a Pakistani passport.

Terming France's stance on the deportation as 'unsuitable' and 'contrary to diplomatic norms', Nisar said that Pakistan will work according to its own rules and regulations and it will not give in to threats.

He added that France needs to submit Mansha's particulars to Islamabad for verification of his nationality. Once it is confirmed that Mansha is a Pakistani national, only then can his deportation process go ahead.

Over a quarter of a million Pakistani workers deported since 2013

He warned that if Paris forces through Mansha's deportation without following the procedure then he would be sent back via the same flight while the airline carrying him can also be fined.

Mansha has been living in France for a number of years and is facing charges of 'severe moral crimes'.

Published in The Express Tribune, June 10th, 2016.
COMMENTS (25)
Comments are moderated and generally will be posted if they are on-topic and not abusive.
For more information, please see our Comments FAQ