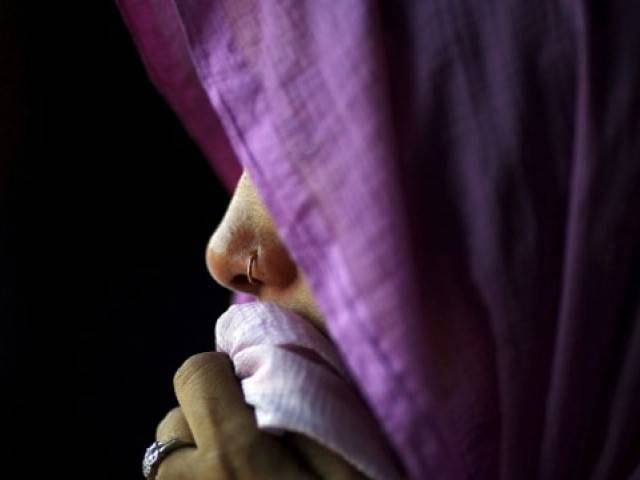 ---
LAHORE: An adolescent girl was strangled and then burnt to death on Wednesday allegedly by her mother and brother for marrying a man of her own choice, police said. This is the latest in a string of so-called 'honour killings' in the country.

Zeenat, 17, was set on fire by her mother, Perveen Bibi, in Lahore a little more than a week after the teenager got married, police said.

"Perveen Bibi killed her daughter Zeenat by burning her alive around 9:00 am on Wednesday," said senior police official Haidar Ashraf.

Police disclosed that Zeenat was in a relationship with her neighbour, Hassan, and the two wanted to get married. But Parveen was not in favour of the match and had apparently turned down a formal proposal.

Hassan claimed that after Zeenat narrated tales of alleged torture by her mother, they decided to elope. On May 29, the pair contracted marriage in court, and Zeenat started living with her husband.

As news of the marriage spread, Zeenat's family contacted them. Three days ago, her mother and uncle visited Hassan's house and proposed reconciliation.




"After living with me for four days following our marriage, her family contacted us and promised they would throw us a proper wedding party after eight days then we could live together," he told television channels.

Hassan added that he was initially reluctant to allow his wife to return to her family for marriage preparations.

"Zeenat was unwilling to go back to her home and told me that she would be killed by her family but later agreed when one of her uncles guaranteed her safety."

During this time, Zeenat's brother Anees, who works in Dubai, was called back.

"After two days, she called me and said that her family had gone back on their word and asked me to come get her, but I told her to wait for the promised eight days," Hassan said.

On Wednesday, Zeenat's mother, brother and brother-in-law, strangled her to death. They then doused her with kerosene oil before setting her on fire.

When neighbours noticed thick smoke rising from Zeenat's house, they called the rescue service to report a fire. But on arrival, rescue teams discovered that a human being was on fire. They called the police who removed the body to the morgue for autopsy and collected forensic evidence.

Soon after, Parveen was arrested. Ashraf said Perveen had confessed to the crime and that police had seized kerosene oil from the scene.

Punjab Chief Minister Shahbaz Sharif took notice of the incident and asked capital city police officer to submit a report.

Published in The Express Tribune, June 9th, 2016.