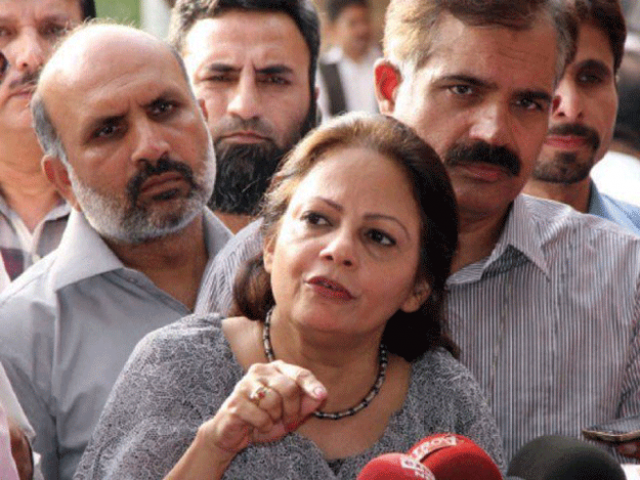 ---
LAHORE: The provincial budget for 2016-17 will be presented in the Punjab Assembly on June 13th (next Monday), Finance Minister Ayesha Ghaus Pasha announced on Monday.

She was speaking at a meeting of the budget committee at the Civil Secretariat. The minister said the date for presentation of the budget had been set after receiving approval from Chief Minister Shahbaz Sharif and Governor Rafiq Rajwana. Demanding the next year's budget as a development-oriented budget, Pasha said it would focus on increasing economic growth rate, promoting a public-friendly tax collection system, strengthening social welfare projects and improving public health and communication system.

She said budget would feature revolutionary measures to address problems faced by small farmers. She said that besides enabling development of the agriculture sector, the budget would pay special attention to facilitating businesses and increasing exports.

Road to progress: 'Development budget to be increased' 

She said that instead of starting new projects in the coming year the government would focus on timely completion of its various ongoing projects. She said the government had prepared the budget keeping in view the need to control price hike in the province. She said no sector related to public welfare would be neglected in the budget. She informed the meeting that this year the government would publish a booklet titled Citizen's Budget. She said the booklet would explain the budget statistics and methods used in its preparation in simple language. She said various targets set by the government would also be explained in the booklet.

Published in The Express Tribune, June 7th, 2016.