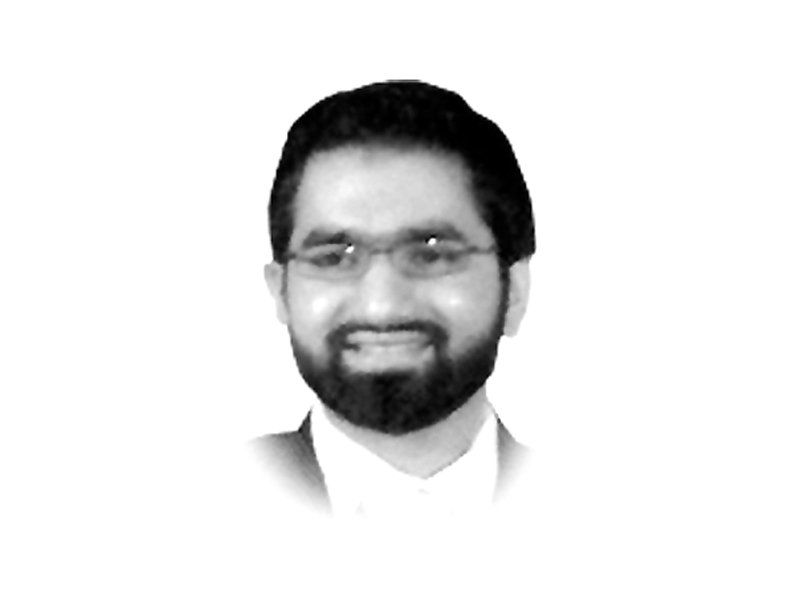 ---
Ramazan is about giving ourselves a second chance at life. All year round, we live our lives in exuberance and often stumble by making mistakes too. Ramazan, in many ways, is a reset button. We can take stock of the year that passed. We can use this month as a chance to become a better person to ourselves and those we love. We can let go of bad habits and practise developing good ones. We can renew our purpose and relationships for the year ahead. This unbelievable gift of renewal got me thinking about those not fortunate enough to get second chances, or even a first chance.

Educated Pakistanis like me and you take our education for granted. We forget that even in the hardest of times, our education gifts us the ability to reinvent ourselves, to renew ourselves and allows us to live a meaningful life in the day no matter how stormy our nights get. All of us have benefited from second chances, some that we deserve. And some that we don't. This Ramazan, I would like to encourage you to give children a second chance. There are many worthy causes to donate your charity in this blessed month but I would encourage you to think about donating to The Citizens Foundation, an indigenous Pakistani institution trying to bring about a social revolution by educating underprivileged children with quality and dignity. By educating just one child, you can give a family a second chance for generations to come.

I'm going to share just one story of a young man whose life has been transformed by being educated at The Citizens Foundation. This is a moving story about a young man from a katchi abadi in Karachi, who graduated from IBA, Karachi despite his father working as a mazdoor in a wire factory for 35 years. Today, Nadeem Hussain works as a World Bank Technical Assistant to the Government of Sindh and after his office duties are over for the day, he helps children from katchi abadis secure admission into top tier universities like IBA, so they can experience the same life transformation that he did through the power of education. What's even more striking about Nadeem's story is that the daughter of the owner of the factory where Nadeem's father works studied at IBA at the same time as Nadeem.

"I've personally experienced how education removes the barriers of class and privilege," shares Nadeem. "There was a time in my life when I went to the factory to help my dad sometimes. Later, when I secured admission into IBA, the owner of the factory was so proud that he hugged my father. My father was the proudest dad in the world at that time. Two years later, the daughter of the factory's owner also got admitted into IBA and we actually took a course together. Now, I want other children from katchi abadis to have opportunities like this."

In his senior year at IBA, Nadeem and a friend, Farheen Ghaffar, created the TCF Alumni Development Programme (ADP) together with a group of volunteers, to help TCF students find placements and funding for top tier universities like IBA, LUMS, NED, FAST-NU and Habib University. If you study at a university and would like to help the TCF ADP, please reach out to them on [email protected]. If you'd like to make a donation or contribute your time to The Citizens Foundation directly, please visit http://www.tcf.org.pk/ 

The Mama and Baby Fund

"I don't have money to bury my own baby," shared a new mother, who lost her baby due to complications at birth. When Neha Mankani, a LUMS graduate-turned-midwife, heard stories like these at the hospital every day, she realised that something had to be done. Neha joined Lady Dufferin Hospital's 18-month midwifery programme and in the process of her training, she realised that women from disadvantaged backgrounds often don't plan for emergencies which can create major problems for their babies, due to lack of funds. So she started a small fund, generating resources from her friends and family to help out mothers and babies. If you'd like to find out more or make a donation, please reach out to the Mama and Baby Fund at: [email protected]

Extraordinary Pakistanis seeks to find and share inspirational stories about everyday Pakistani heroes (if you know a cause or person who should be supported this Ramazan, send us a tweet @Mbilallakhani). If we don't share these stories about Pakistan, no one else will.

Published in The Express Tribune, June 2nd, 2016.

Like Opinion & Editorial on Facebook, follow @ETOpEd on Twitter to receive all updates on all our daily pieces.