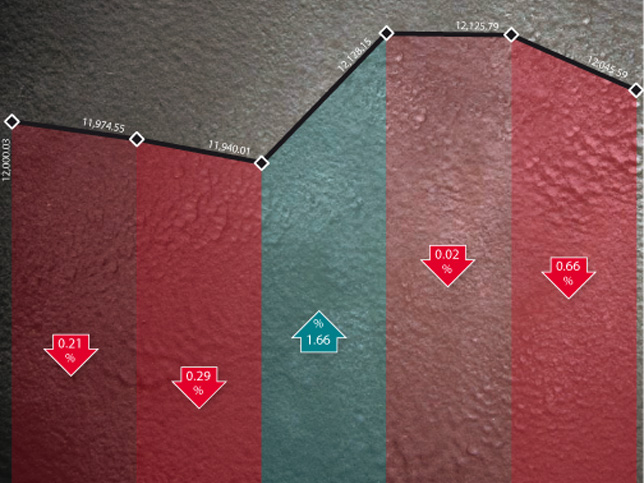 ---
KARACHI: A study at the city's three major hospitals has revealed that an average of 2.8 needle stick injuries take place each day among its nursing and paramedical staff, exposing these primary care givers to diseases such as AIDs, Hepatitis and other bloodborne infections.

Needlestick injuries take place when someone handling a syringe is accidentally pricked by the needle. Dr Mudassir Iqbal Dar of Dow University of Health Sciences teamed up with experts from the Aga Khan University Hospital and Department of Public Health of the University of Bangor, Wales to study the phenomemon at Civil Hospital, Karachi, Jinnah Postgraduate Medical Centre and Abbasi Shaheed Hospital.

Their paper, "Needle Stick Injuries Among Healthcare Workers of Public Sector Tertiary Care Hospitals of Karachi" was published in the March issue of the Journal of the College of Physicians and Surgeons Pakistan. The experts found that the frequency of these injuries was 58 per cent in a sample size of 417 nursing and paramedical staff and nursing students. A staggering number of 83 needle stick injuries took place during the study's three months (Nov 2007 to Jan 2008), which comes to an estimated 2.8 number of injuries every day.

Reasons for prevalence

The reasons were simple. The nursing and paramedical staff were not wearing gloves while using the syringes, they were recapping needles and they were reusing them. Another factor was increased workload on the staff. These needlestick injuries are the riskiest way of transmitting fatal viruses, namely Hepatitis B, Hepatitis C and Human Immunodeficiency Virus (HIV) that causes AIDS.

This is mostly because in most of the medical procedures, syringes are used to access organs and tissues through a needlepuncture of the skin. So if the needle's prick is that of a contaminated syringe, nursing and paramedic staff are exposed to infections and transmissions of harmful viruses. NSIs could take place while administering injections, reuse of syringes, recapping of syringes or improper disposal of syringes. Unfortunately, this serious needlestick injury is caused due to the very lack of seriousness and caution by medical staff, wrote the experts.

Half of the incidents occurred with non-sterilised or used syringes and the second most significant reason was overwork and stress. This was evident by the findings that most of the incidents took place in the mornings and generally, the workload is greater during that time. Not wearing gloves while administering any needle- or syringe-related activity, for example, should not be a consequence of stress at work. Wearing protective gear is responsibility and routine procedure of medical activities and one expects the staff to be vigilant at all times.

Also, recapping of syringes after use is prohibited by medical guidelines but it is still practised in public sector tertiary care hospitals. A final-year medical student at Aga Khan University Hospital, Hamza Ansari, told The Express Tribune that the chances of a health worker being infected by a virus because of a needlestick injury is low.

"Not every needle stick injury will result in a viral transmission because not every needle is contaminated," he explained. Nonetheless, one can never be too careful. Some serious guidelines and policymaking is needed by health officials to the tertiary healthcare sector ensuring health workers take all precautionary measures to minimise the incidents of needlestick injuries, reducing the danger they are exposed to.

World Nurses and Midwives Day

The service structure for nurses has been revised to attract more women to the profession, said Sindh Health Minister Dr Sagheer Ahmed on Wednesday. The Sindh Public Service Commission, the body that is in charge of these hirings, brought on 80 qualified nurses recently but there is still a shortage at provincial government hospitals, he said, adding that the commission has been requested to fill all vacancies as soon as possible.

Many nursing students have discontinued their studies and are seeking jobs in other sectors because of the higher salary there. "We are conscious of this and a summary has been forwarded to the Sindh Chief Minister to raise the stipend for nursing students," the minister said. Earlier on, at a seminar organised by the Sindh chapter of National Maternal, Neonatal and Child Health Programme (NMNCH) and the United Nations Population Fund, Ahmed said that the government was committed to achieving the Millennium Development Goals 4 and 5, related to the quality of life for mother and child, by the year 2015.

"Under the NMNCH Programme, we plan to train around 2,000 midwives by 2011 so they can help mothers and children at home," he said. Pakistan has high maternal, neonatal and infant mortality rates so a mechanism must be devised to address this issue, said Ahmed. The minister said that the salary and service structure of midwives will also be revised.
COMMENTS
Comments are moderated and generally will be posted if they are on-topic and not abusive.
For more information, please see our Comments FAQ