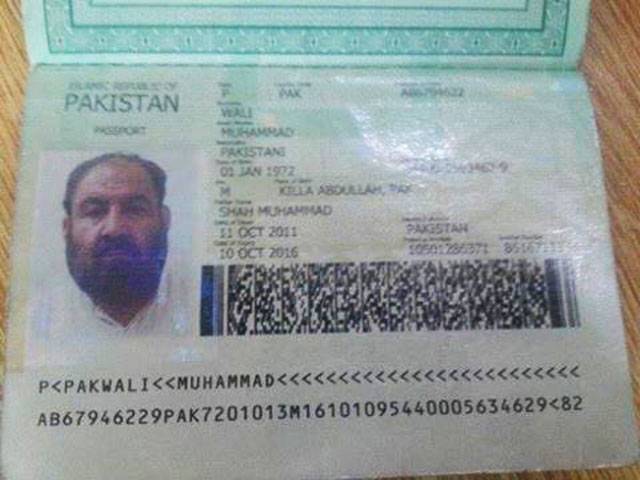 ---
ISLAMABAD: Security agencies on Saturday swooped down on officials of the National Database and Registration Authority (NADRA) and other authorities who helped 'Wali Muhammad', also known as Mullah Mansoor, obtain Pakistan's computerised national identity card (CNIC).

On the directives of Interior Minister Chaudhry Nisar Ali Khan, a broader crackdown was initiated against those who have helped Afghan nationals acquire CNICs and other documents.

The Quetta chapter of Federal Investigation Agency (FIA) arrested Uzair Ahmad, deputed at Balochistan Levies as Risaldar Major on charges of verifying Wali Mohammad's CNIC form in 2001.

In a related event, a NADRA official, Rifat Iqbal, was arrested in Karachi for helping Wali Muhammad's second wife and children also acquire Pakistani nationality.

He was arrested from Karachi where he was deputed at a NADRA office but immediately after the Naushki drone strike he has gone into hiding.

Action is also being taken against the employees and officials of NADRA who had supported Afghans in acquiring CNICs. On Friday, a junior NADRA executive, Syed Afsar Raza, was arrested from Islamabad. He is facing charges of helping Afghans get CNICs. He reportedly used to portray these Afghans as part of some Pakistani family by tampering NADRA records.

Moreover, NADRA has also been given the task to re-verify all CNICs over the next six months, enabling authorities to determine which identity cards were issued fraudulently.

The slain leader of Taliban, Mullah Akhtar Mansoor, reportedly killed in a US drone strike in Balochistan on May 21, had a CNIC and Pakistani passport issued under the name of 'Wali Muhammad'. The place where Mullah Akthar Mansoor was killed was identified as Kuchkai in Naushki district of Balochistan.

Published in The Express Tribune, May 29th, 2016.