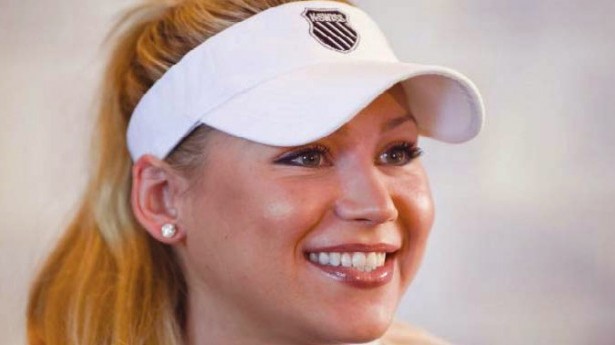 ---
WASHINGTON: Retired tennis stars Martina Hingis and Anna Kournikova will team up to play in the legends doubles event at Wimbledon.

The return will reunite the 1999 and 2002 Australian Open women's doubles champions. Hingis, 29, won five Grand Slam singles crowns before retiring in 2007, when she was suspended for two years for testing positive for cocaine at Wimbledon.

She denied taking the drug but did not appeal the ban, which ended last September. Kournikova, 28, reached the Wimbledon singles semi-finals in 1997 but the Russian beauty has not played regularly on the WTA Tour in seven years.
COMMENTS (1)
Comments are moderated and generally will be posted if they are on-topic and not abusive.
For more information, please see our Comments FAQ