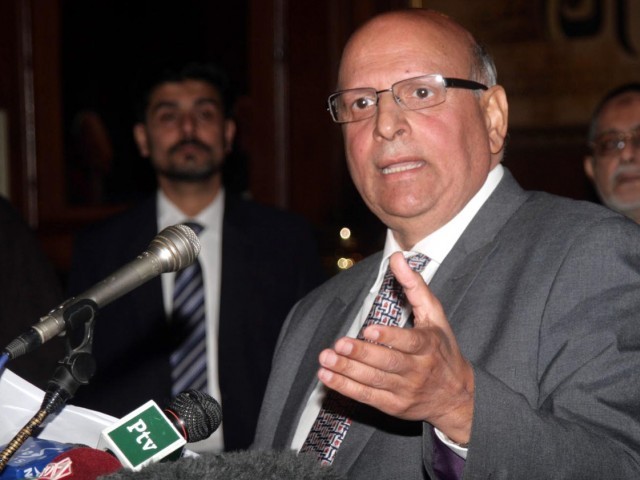 ---
LAHORE: The Pakistan Tehreek-i-Insaf (PTI) will participate in a protest planned by Pakistan Kissan Ittehad (PKI) on Monday (today) at Charing Cross to show solidarity with farmers.

The announcement had been made at a PTI public meeting in Faisalabad on Friday.

Speaking to newsmen at his office on Sunday, former provincial organiser Chaudhry Sarwar said the party supported the farmers in their demand for agricultural reforms. "The party will participate in the PKI protest on Monday. We will always support farmers for their demand," he said. "The government is on a mission to destroy farmers. Imran Khan fully endorses the farmers' demands. The PTI will support them at every forum," he said.

Sarwar criticised the government's trade policy, saying it should stop importing vegetables from India. "The government should promote local agricultural products," he added.

Leader of Opposition in the Provincial Assembly Mehmoodur Rasheed said the PTI had taken up farmers' issues in the House. "I am surprised about government's claims of good governance when farmers, teachers, doctors and even public servants are protesting its policies."

Farmers led by PKI have staged several demonstrations to press the government to abolish GST on agricultural equipment and an end to import of agricultural products from India. Talking to The Express Tribune, PKI president Khalid Khokhar said his organisation had made several attempts to reach out to the government about their concerns.

"Our problems remain unaddressed," he said.

Khokhar said agricultural production in the province had dropped by 60 per cent in a year. "The government should impose an agricultural emergency and review its agricultural policy." Among other demands, PKI has called on the government to fix a support price for major crops to facilitate farmers, subsidise electricity and ensure payments by sugar mills to farmers.

Responding to a question, Khokhar said he had not been contacted by the PTI regarding Monday's protest.

"We welcome all political parties to join our cause," he said. The PKI will gather at Charing Cross at noon today.

Published in The Express Tribune, May 23rd, 2016.