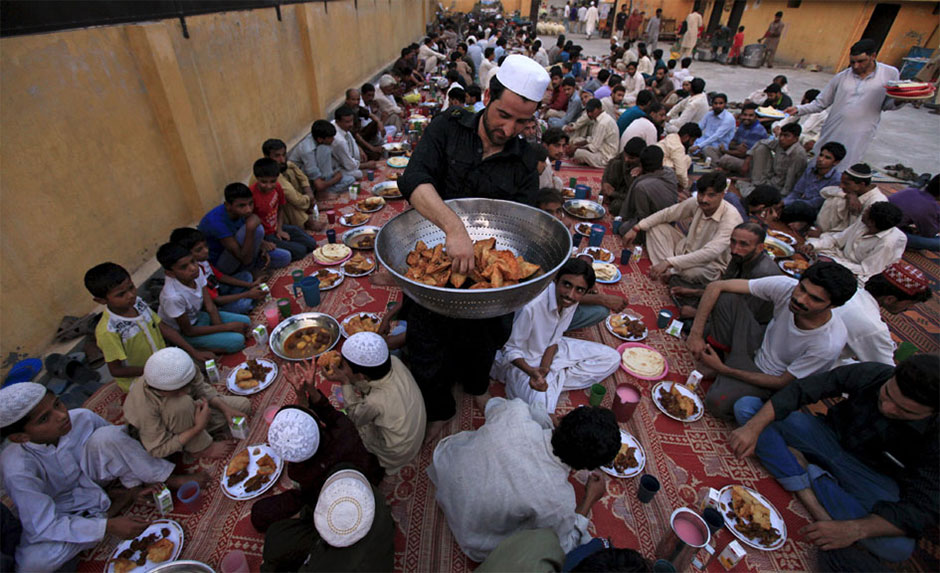 ---
Fasting month, or Ramazan, is around the corner again in the Muslim world. In Indonesia, it's scheduled to start on June 7, culminating in the biggest Muslim holiday, Eidul Fitr.

For those who celebrate, the month means following a strict fasting schedule – no food or drink from sunrise to sunset. It also means spending more time with family and often involves traveling to see relatives.

Here's how you can eat healthy through Ramazan

Daily life follows a different rhythm during Ramazan. This change is reflected in people's online behaviour – and who could have better data on this than Google?

Today, Google's Indonesia office shared insights from last year's Ramazan season.

Online, Ramazan starts early

Officially, Ramazan begins at a specific date, but interest in Ramazan-related topics rises earlier. This is the interest curve Google Indonesia observed last year:






Generally, the surge periods get longer and the spikes more intense each year, Google's head of industry, Henky Prihatna, added.

7 must-have Ramazan apps

This trend correlates with the overall growing number of Indonesians connected to the internet. The length of the surge period also increases because people are using the internet for more purposes, for example booking tickets ahead of time.

Demand for online shopping lights up

Ramazan is a a great time for ecommerce. People are in the mood to spend money and will search for essential items like train tickets and gifts to bring home.

Google observed that pretty much all shopping categories experience a seasonal surge, but the ones that grow most are clothing (up 29 per cent) and travel (up 30 per cent).






Henky adds that he observes an increasing interest in categories like beauty, health, and wellness, which he expects to become even more pronounced in the upcoming season.

Google launches website dedicated to Ramazan

Need for entertainment

Perhaps less obvious: Ramazan is also a time people crave online entertainment.

Streaming video peaks a week before the fasting month ends and the Eidul Fitr festivities begin. In Indonesia this holiday is also called Lebaran.






Overall, mobile video watch time goes up by 13 per cent during Ramazan, says Google.

Everyone thinks about food

Ironically, fasting month is a time in which people think a lot about food.

Google found a fourfold increase in search frequency for terms like "menu for breaking fast" and recipes for dishes typically served during the Eidul Fitr festivities. But searches for year-round favourites also get a boost.




Seasonal treats

Are Ramazan food search patterns in Indonesia all that different from, let's say, the US?

Let's compare an everyday Indonesian dish, an Eidul Fitr speciality, with an American staple and a seasonal dish like pumpkin pie. This is data I pulled up myself using Google Trends.

We see obvious spikes for seasonal foods in both US and Indonesia. Pumpkin pie's popularity goes through the roof in November (Thanksgiving), while ketupat (a form of rice cake) spikes in Ramazan.




But while hamburgers become a little less interesting during Thanksgiving, all-year foods like Indonesia's rendang (a slow-cooked beef curry) roughly follow the Ramazan trend. Indonesians, apparently, are fond of any type of food in the fasting month.

Have something to add to this story? Share it in the comments
COMMENTS (2)
Comments are moderated and generally will be posted if they are on-topic and not abusive.
For more information, please see our Comments FAQ