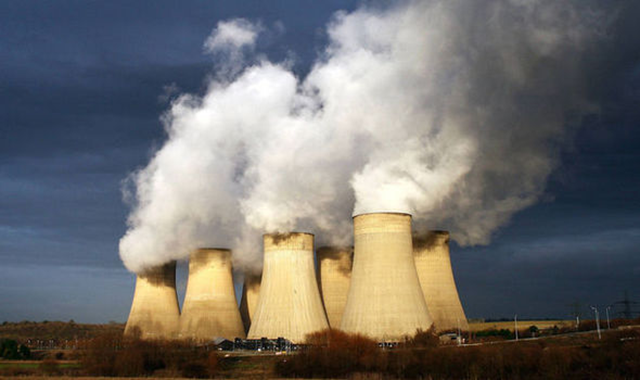 ---
PESHAWAR: Air pollution levels were increasing rapidly in developing countries, stated a report released in May 2016 by World Health Organization (WHO). According to the same report, Peshawar was the second most polluted city across the globe.

Experts in the city expressed their grave concern regarding the developing trends and urged the relevant authorities to turn to renewable energy resources such as wind and solar power instead of relying on coal and oil for fuel energy.

Cause for alarm

As per the data gathered by WHO from over 3,000 cities between 2011-2015, Peshawar ranked second among the "worst air polluted cities" where carbon dioxide levels reached up to 540 particles per million (PPM) – far higher than WHO guidelines of 10 PPM.

Pakistan's energy consumption is dependent on burning fossil fuels – major factor polluting air.




The official statistics compiled by the country's petroleum ministry in 2011 stated Pakistan has 'interesting geo-dynamic' history of the existence of fossil fuels basin (onshore and offshore) with sedimentary area of 827,268 square kilometres.

The country has so far produced 680 million barrels of crude oil and at least 785 oil and gas wells have been drilled across the country by different national and international companies.

Dispelling the coal myth

An environmentalist and former vice chancellor of Lahore University of Management Sciences, Dr Adil Najam, told The Express Tribune coal is the least preferable resource, both environmentally and economically.

He said apart from being less cost competitive, coal and other non-renewable energy resources pose deleterious consequences to society. "The impact of fossil fuel extraction on other environmental variables—especially water resources, biodiversity and on public health—is very clear and irrefutable," he said.

Najam added the myth that coal was the cheapest option and renewable resources were expensive was incorrect. "Pakistan is still smoking pipe dreams of coal while it is evident that carbon emissions from its use can trigger climate changes," Najam said.

Give a hoot, don't pollute

An environmentalist based in Peshawar, Dr Adil Zarif, told The Express Tribune the government was busy constructing buildings, flyovers, and other mega structures but had failed to curb emission of excessive carbon. He said vehicular traffic, outdated infrastructure and population influx in the city was causing rapid air pollution. "Public transport needs to be improved in the city so that traffic on roads that contributes to massive pollution can be checked," Zarif said.

Air pollution also poses a serious threat to health. According to the WHO report, "As urban air quality declines, risk of stroke, heart disease, lung cancer and chronic and acute respiratory diseases, including asthma, increases for people who live in them." University of Peshawar Environmental Science Chairperson Dr Bushra Khan said, "It is alarming to see developed nations like China are not curtailing their carbon emissions or helping less developed nations curb them."

Bushra said given vulnerable position of the world to climate change, carbon which is one of the biggest factors in air pollution, needs to be checked and removed.

According to the WHO findings, air pollution has increased by 8% globally in the past five years.

The WHO report suggests reducing industrial smokestack emissions, increasing use of renewable power sources like solar and wind, and prioritising rapid transit – walking and cycling in cities are some of the more affordable strategies to control excessive carbon emission.

Published in The Express Tribune, May 19th, 2016.

 
COMMENTS
Comments are moderated and generally will be posted if they are on-topic and not abusive.
For more information, please see our Comments FAQ