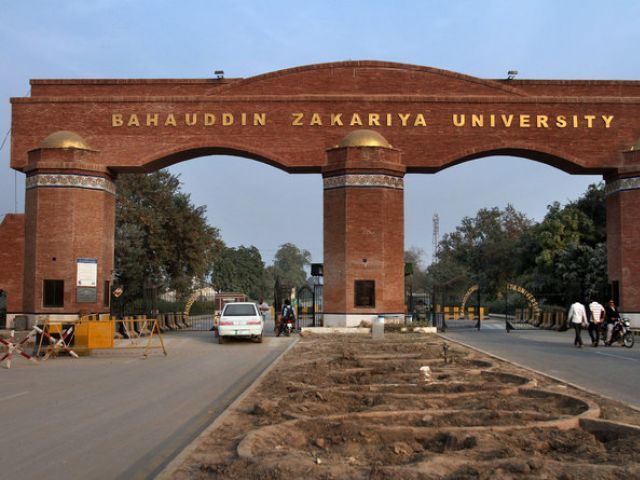 ---
MULTAN: A memorandum of understanding (MoU) has been signed between the Bahauddin Zakariya University's (BZU) Communication Studies Department and Cardiff University, UK's School of Journalism and Cultural Studies for the placement of PhD students.

In his video message, Professor Allan of Cardiff University said, "We are very excited about this agreement which will afford us an opportunity to explore different ways in which our respective institutions can collaborate and exchange ideas.  These include exploring some of the pressing social issues that are confronting the world of journalism in our digital age, especially around areas such as teaching and research which are so important to both our universities." "I think it's also an exciting opportunity for staff here at the School of Journalism, Media and Cultural Studies to share our good practice and also to engage in an ongoing and mutually beneficial conversation," Allan said. The programme will help bring the BZU into a wider network of international partnership, and PhD students will be able to develop their research capabilities and contribute to the national development.

BZU Department of Communication Studies Chairman Ghulam Shabbir congratulated the PhD students and the faculty on signing of the agreement. He said that Cardiff University was among the leading universities in the United Kingdom. "The programme has been launched to enhance research skills of PhD students. It will also contribute to building their capacity," Shabbir said.

BZU Associate Professor Shahzad Ali said that the agreement would last for three years.

He said that four PhD students would visit Cardiff University each year.

Visiting students will be treated as full student members for the period spent at Cardiff University. Prof Idrees Lodhi, Dr Imran Sharif, Babar Khaqan, Aqsa Iram, Samia Manzoor, Aamir Rizvi and Muhammad Makkey Bhutta were also present on the occasion.

Published in The Express Tribune, May 17th, 2016.