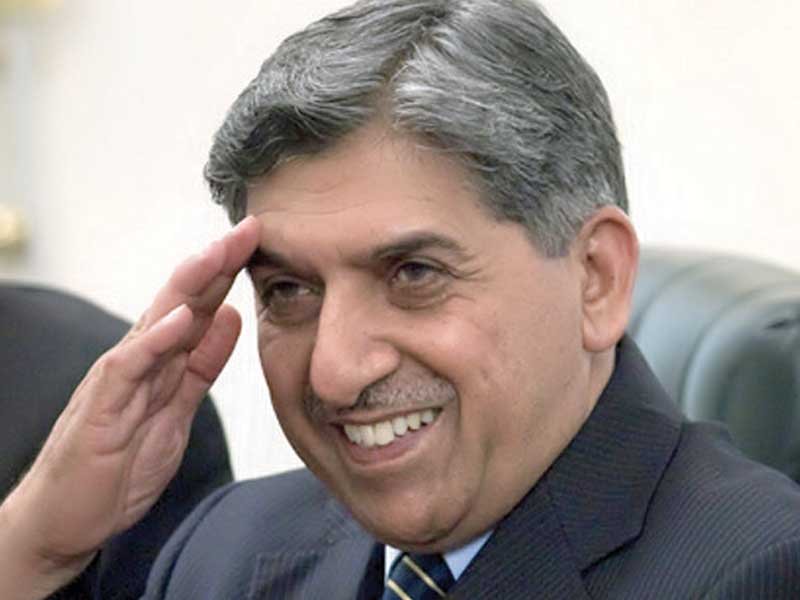 ---
Pakistan's former ambassador to the US, Husain Haqqani, has claimed that shortly after the 2008 Mumbai attacks the then Inter-Services Intelligence (ISI) chief General (retd) Shuja Pasha had admitted the planners of the 26/11 attacks were "our people" but it was not "our operation".

The revelation, which appears in Haqqani's forthcoming book on India-Pakistan relations, recounts the visit by General (retd) Pasha to Washington on December 24-25, 2008, where the former spy chief is said to have made the startling admission, according to The Hindu.

India, Haqqani lobbying against F-16 deal: Asif

On November 26, 2008, 10 heavily-armed gunmen laid siege to the capital of India's Maharashtra, including luxury hotels, a Jewish centre, a hospital and a bustling train station, killing 166 people. The lone surviving gunman Ajmal Kasab was hanged in India on November 21, 2012.

At the end of his meetings with his CIA counterpart General Michael Hayden, Pasha had reportedly visited Haqqani at the latter's residence. "Pasha said to me 'Log hamaray thay, operation hamara nahin tha'," Haqqani writes in the book — "India vs Pakistan: Why Can't We Just Be Friends?"

"General Pasha had also told General Hayden that 'retired military officers and retired intelligence officers' had been involved in the planning of the attacks," Haqqani said while speaking to the Indian newspaper over telephone from Washington.

Memogate: Husain Haqqani caught in web of scandal

The conversation between the chiefs of the ISI and CIA has been recounted in three books earlier — by then US National Security Adviser Condoleeza Rice in her memoirs, Bob Woodward in his book "Obama Wars" and earlier this year by General Hayden himself in his autobiography, "Playing to The Edge". However, this is the first time General Pasha's words corroborating the ISI link have been recorded by a Pakistani official.

According to Haqqani, the link was confirmed by the fact that Pakistan's government never prosecuted the accused. "The fact that we never pursued the case against the accused [officers] in the 26/11 case despite all the evidence that had been provided: not just by India, but by the US, by the American NSA, including intercepts of conversations during the attacks, that pointed a finger at us, at the Pakistan government," he said.

This article originally appeared on The Hindu.
COMMENTS (37)
Comments are moderated and generally will be posted if they are on-topic and not abusive.
For more information, please see our Comments FAQ