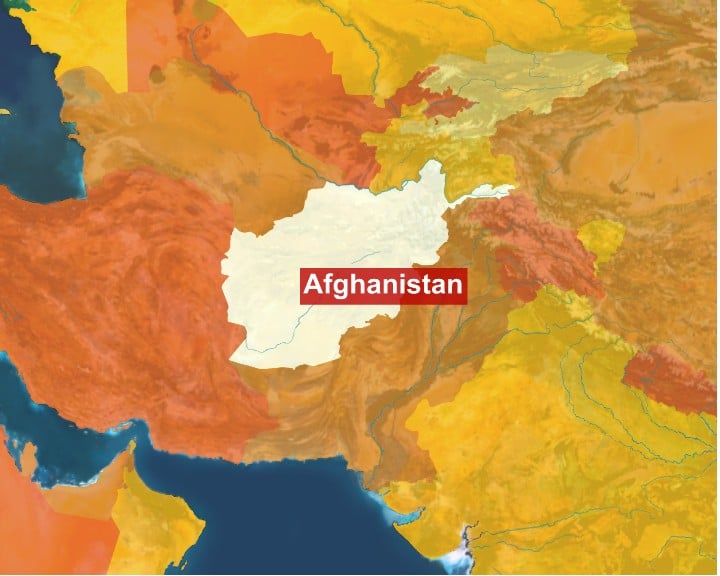 ---
HERAT:
Militants armed with guns and suicide vests stormed government buildings in a remote southwest Afghan city on Wednesday, setting off multiple explosions, the provincial governor said.
Police said two officers were killed in the coordinated attack on Zaranj, where witnesses reported gunbattles between police and militants in government offices.
"Five suicide bombers detonated their bombs around the governor's office. One suicide bomber was shot dead," said a police officer who asked not be named.
"Two police officers have been killed. There might be more casualties," added the officer, speaking from the scene of the attack. The Taliban claimed responsibility for the attack on the capital of Nimroz province, which shares a border with Helmand -- the volatile vortex of the insurgency that has been blighting Afghanistan for more than eight years.
"We sent six suicide bombers and three other attackers. They have attacked several government buildings, including the governor's office," said Taliban spokesman Yousuf Ahmadi.
"The fighting is still going on." Provincial governor Ghulam Dastagir Azad said seven blasts rocked the city. "Police are engaged with the attackers in five or six locations, including the provincial council and provincial court," he told AFP.
Witness Ahmed Khan told AFP he had heard several explosions in the provincial capital and gunfire from the governor's office. Security in Nimroz has deteriorated in recent years amid reports Taliban insurgents are crossing into the province from Helmand, where US, NATO and Afghan troops conducted a major operation earlier this year.
The Afghan interior ministry said the militants targeted civilian as well as government buildings.
"A group of terrorists attacked some civilian and government buildings this morning in Zaranj. The police response was very quick and strong," said spokesman Zemarai Bashary.
"Five suicide bombers have been killed. There is an operation still ongoing in one location where some of the attackers are resisting."
"They entered the governor's office first, but police killed all those attackers instantly."
NATO and the United States are throwing thousands of extra troops into Afghanistan, where their deployment is to peak at 150,000 in August under a strategy designed to bring a swift end to the conflict.
Most of the extra troops are deploying in the south, the heartland of the insurgency, with the main focus on the provinces of Kandahar and Helmand.
COMMENTS
Comments are moderated and generally will be posted if they are on-topic and not abusive.
For more information, please see our Comments FAQ