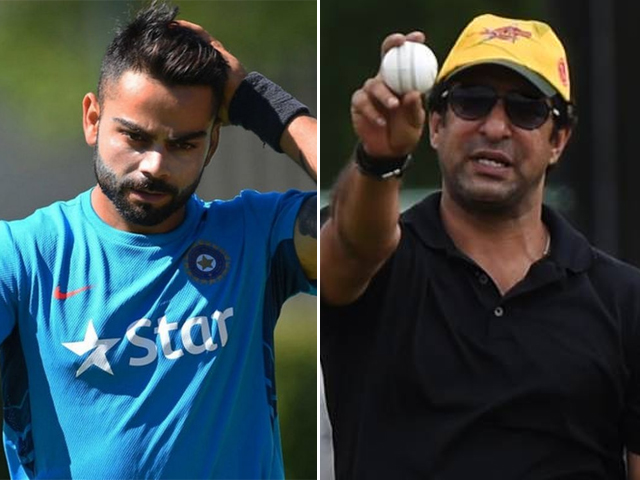 ---
Indian batting star Virat Kohli recently revealed that he would have feared batting against Pakistan's left-arm swing legend Wasim Akram if he played against him.

"The bowler I most fear, or I would have feared if I had played [against him] would be Wasim Akram; fast and skillful," Kohli answered a quick-fire question, while giving an interview to CNN.

Kohli is world's best batsman: Wasim Akram


Furthermore, during the interview, Kohli revealed that Pakistani and Indian players have a lot of mutual respect and admiration between them.

When asked if it makes a difference when he goes out to play against Pakistan, Kohli said: "Now, no. But initially that used to be a massive change in my mindset. When I came to play for the Indian team, in my head, I saw those games as a fan."

Muhammad Amir motivated by Virat Kohli praise

He added: "I didn't know what goes on in the changing room, how those players interact with each other, whether they talk or whether they don't want to talk, whether they are aggressive on the field; I didn't know anything."

Responding to the question on what it is like in the dressing rooms of Pakistan and India, Kohli revealed: "It is absolutely normal. You see the India and Pakistan players talk to each other, you can just keep laughing."

Pakistani legends praise Virat Kohli

He further said: "Somewhere you feel that yes they understand what we are saying and we understand what they are saying. So, there is that mutual respect and there is mutual admiration between the two teams."


COMMENTS (20)
Comments are moderated and generally will be posted if they are on-topic and not abusive.
For more information, please see our Comments FAQ