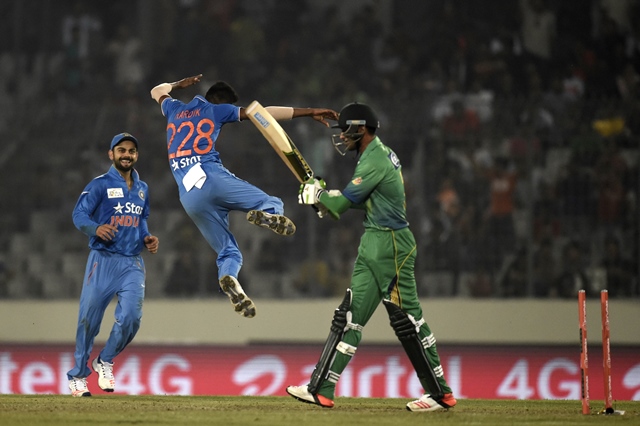 ---
Former Pakistan captain Wasim Akram has said Indian cricketer Virat Kohli is the best batsman in the world.

"Kohli is the best batsman in the world. There comes a time in a batsman's life, where you learn how to score runs," Akram told Sports Today. "He plays with authority in all three formats. It's difficult to bowl at him. I would have found it very difficult to bowl at him."

Admitting he would have found it extremely difficult to bowl to Kohli, Akram said the Indian batsman is at that phase of his career where batsmen learn to score runs in every situation.

World T20: Azhar Mahmood tells Pakistan to play fearless cricket

The former Pakistan captain, however, refused to call India favourites for the World T20. Akram maintained that even though the hosts are playing well, it is hard to predict the winner in the shortest format of the game.

"India have been playing very well and they have some of the most experienced T20 players in the world," said Akram while talking to Sports Today. "But it's difficult to predict winners in the T20 format."

Security concerns: Pakistan-India T20 tie shifted to Kolkata

The legendary left-arm fast-bowler said that Shahid Afridi's men have the ability to surprise any team and the country needs to support them.

"Pakistan struggled in the Asia Cup and there was some problem with the team selection," said Akram. "But we all know that Pakistan team is unpredictable. I'd be scared to play against them, and that's the beauty of Pakistan cricket. The team needs backing from the whole country."

Akram picked India, Australia, South Africa and England as the possible top four contenders.
COMMENTS (6)
Comments are moderated and generally will be posted if they are on-topic and not abusive.
For more information, please see our Comments FAQ