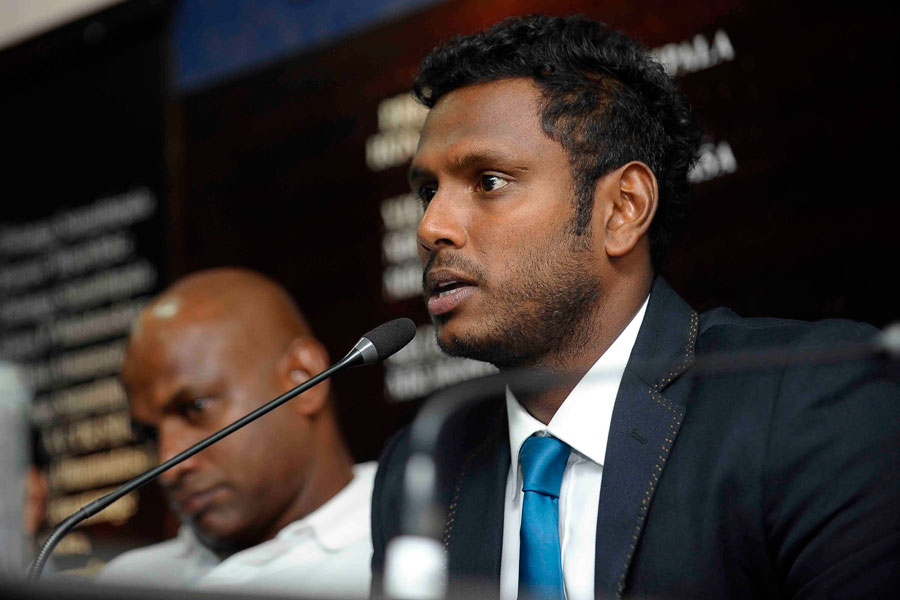 ---
LONDON: Sri Lanka captain Angelo Mathews hopes to utilise Mahela Jayawardene's inside knowledge of the England set-up when the two teams meet in a Test series later this month.

Jayawardene, one of Sri Lanka's greatest batsman, retired from international cricket since last year's 50-over World Cup, was recently working as a batting consultant for England including at the World T20 in India where his 'adopted' team reached the final.

Jayawardene, who is due to have a stint playing for county side Somerset in English domestic cricket's Twenty20 competition later this season, no longer has any official role with the England set-up ahead of the start of a three-Test series at Headingley on May 19.

Pakistani, Afghan refugees lead to boom of cricket in Germany

But according to Mathews, he will be close at hand for advice in his new role as a television commentator.

Mathews could also tap into the experience of another Sri Lankan batting star in Kumar Sangakkara, no longer on the international scene, but now playing for London-based county side Surrey.

"When it comes to international cricket, there are no secrets to be honest," Mathews told reporters at Lord's, where Sri Lanka were training ahead of this weekend's tour opener against Essex.

Points system in cricket is 'nonsense', says Michael Vaughan

"I think we have a lot of video footage, they have video footage of us as well, so there are no real secrets. When you get on the park you know what they are up to and the plan for this, and we get to know it.

"But there might be a couple of tactical ideas that Mahela can predict.

"I'm pretty sure that guys like Mahela and Sangakkara will always come and help us."

Earlier this year, Sri Lanka Cricket president Thilanga Sumathipala criticised Jayawardene when he started his second stint with England at the World Twenty20.

But Mathews was far more relaxed about his former team-mate working with a rival nation.

"There's no problem with guys like that working with other countries," said the all-rounder.

"They have the freedom to go anywhere and work and we have the luxury of asking them and inviting them to come and help us out as well. So it doesn't really matter."

Such is the ebb and flow of coaches in modern international cricket that both England boss Trevor Bayliss and assistant Paul Farbrace have previously enjoyed spells with Sri Lanka.

It was at Headingley two years ago, on the back of a commanding century by Mathews, that Sri Lanka sealed their first Test series win in England after a thrilling match went all the way to the penultimate ball on the last day.

"We don't have Sangakkara and Mahela anymore, but we've got to move on, we've got to take on the challenge," said Mathews. "I believe we can still win if we play to our potential.

"We've got some fearless players in our side and that can be a plus for us. We'll have to play really good cricket to beat England though.

"The 2014 series is one moment we'll cherish for the rest of our lives. We'd never won a Test series here before, so to do that was fantastic.

"If we can repeat that once again it would be ideal."

The first task for many of Mathews's squad will be adjusting to the unpredictable English climate.

Early season Tests in England can often take place in bitterly cold conditions, although as Mathews was speaking temperatures on a sunny day in London topped 23 degree celcius.

Asked if he realised some county matches in England had been interrupted by snow last week, Mathews replied: "Yes! We've brought a lot of jumpers. It's absolutely brilliant to have this weather (the sunshine)."
COMMENTS
Comments are moderated and generally will be posted if they are on-topic and not abusive.
For more information, please see our Comments FAQ