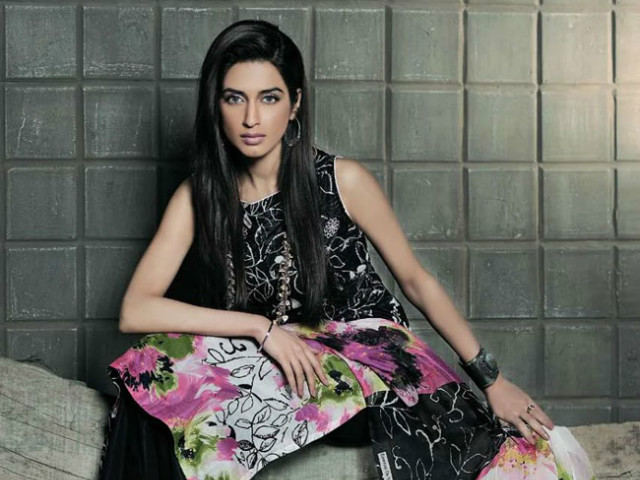 ---
Model-turned-actor Iman Ali, who is all set to work her magic on the silver screen with her upcoming film Mah-e-Mir, has opened up about working in Bollywood.

In a recent interview with Khaleej Times, the Khuda Ke Liye star shared her views on Pakistani actors such as Fawad Khan and Mahira Khan who have crossed the border.

"Everyone should follow their dreams and aspiration. If our actors are doing well in Bollywood, why not? One should not put barriers on actors; mankind has forever been putting barriers up. It has not done any good to mankind anyways," said Iman.

Iman Ali and Fahad Mustafa sizzle on screen

"We should start thinking like a human being and let people be. I think whatever they want to do, good for them. As long they are not going to India and like some people who made a fool of themselves  - and there have been some - as long as they are not bringing shame to the nation, even that we shouldn't take it personally. It's their choice. They are not responsible for entire Pakistan, if they want to make a fool of themselves.

"I am really happy for the ones who are doing good for themselves. All the best to them," she added.




Iman herself hasn't planned to make a Bollywood debut as yet, as she believes everything happens at the right time. "I don't think and plan. I think there is a divine plan and a divine planner in this existence of ours," she said.

"We can do the best that we can, with whatever that is thrown our way. Planning doesn't work for me because I believe in the divine plan and that's the design I want to go with. So wherever the force takes me, I shall go and be the best that I can," she added.

'It's ironic that a Sindhi is playing a role inspired by Mir': Fahad Mustafa

On the other hand, her Mah-e-Mir co-star Fahad Mustafa believes that "Indian films are going for a set formula" and there is a lot of room for experiment in the Pakistani industry.

"Pakistani film industry is the place to be. Our industry and cinema are young. People are willing to experiment. Indian films are going for set formula," said the Na Maloom Afraad actor.




"I produce a lot of films and I think our people are very intelligent and talented to come out with different films. All kind of films are being made and we are evolving every day. It is a huge market right now," he added.

10 films we're looking forward to in 2016

Both actors are playing key roles in their upcoming film based on the life of the legendary poet, Mir Taqi Mir.

"I am very lucky to get this character. I like characters that offer more substance to my role and that give more identity to Pakistani cinema. It is genuine, original and very Pakistani," said Fahad who is playing a double role.

Whereas, Iman believes that this film "doesn't belong to any genre". "That is the best part of this film. We need that kind of cinema. It will make you use your brain cells, yet it is pleasing to your eyes," she said.

Mah-e-Mir is releasing on May 6 across Pakistan.
COMMENTS (12)
Comments are moderated and generally will be posted if they are on-topic and not abusive.
For more information, please see our Comments FAQ