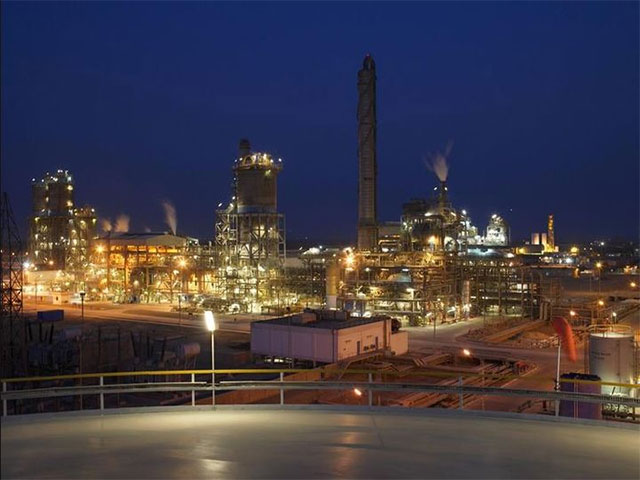 ---
ISLAMABAD:



A chemical plant that provides essential raw material to the textile industry is struggling to survive due to inconsistency in economic policies of the country.




Lotte Chemical Pakistan Limited, the sole producer of pure terephthalic acid (PTA) that was inaugurated by Prime Minister Nawaz Sharif during his second government in late 90s, was crumbling due to dumping of imported acid from China and India, according to industry people and government officials.

LHC orders chemical plant's closure

After withdrawal of protection from imports, Lotte Chemical, owned by South Korean conglomerate Lotte, has been sustaining losses for the last four years, shows the company's balance sheet.

It sustained after-tax loss of Rs748 million in 2015. Last time, the company made a profit in 2011 when it earned Rs4.2 billion.

Lotte is among over 20 big South Korean companies that have invested heavily in Pakistan but some of them are struggling due to inconsistency in tax and energy policies. One of them has already left, dampening prospects of $1 billion investment in the steel industry.

PTA is an essential raw material for producing polyester fibre that is gradually replacing cotton around the world. It is also used as raw material in video and audio films, paints, industrial yarns and ET bottles.

For the last couple of years, the company has been seeking an increase in customs duty to at least 5% but the National Tariff Commission has yet to take a decision. A meeting was also held last week but it could not reach a conclusion, said officials of the Ministry of Commerce.

ITER membership: Pakistan stays out of nuclear fusion project

Prime Minister Nawaz Sharif had inaugurated the Lotte plant in May 1998 that was set up by a British company at an investment of $800 million. The company pulled out after the 10-year protection from imports ended in 2008 and Lotte jumped in.

In 2008, the government halved customs duty on PTA imports to 7.5%, which was further cut down to 3% in 2010. However, the duty was later raised to 4%, which Lotte says was still lower than regional competitors, forcing the company to match prices of its competitors and suffer losses.

Government officials revealed that Dr Song Jong-Hwan, South Korean Ambassador, had also been striving to win a relief for his country's company.

During his stint in Pakistan, which is about to end, Pak-Korea relations improved significantly but certain issues remained unresolved.

Song also helped to initiate talks on a free trade agreement. A study in this regard is under way that is expected to be completed by the middle of May.

South Korea has also entered into a three-year economic cooperation agreement for providing $500 million in concessionary loans.

Pakistan is eying $641 million in South Korean economic assistance for undertaking work on a dozen projects in the areas of energy, health, education and agriculture. However, there is a strong feeling among South Koreans that Pakistan is not reciprocating the initiatives.

South Korea to spend $500m on development projects in Pakistan

South Korea is also said to be not happy with Pakistan's stance on North Korea's nuclear ambitions. Pakistan has recently expressed deep concern over the nuclear test conducted by North Korea but has not condemned it, according to diplomatic sources.

Owing to inconsistency in policies, Posco Korea - a joint venture partner of Tuwairqi Steel Mills - has left Pakistan, say officials of the Ministry of Petroleum.

The steel project suffered after Pakistan did not honour an agreement on gas supply at concessionary rates.

During a visit to Pakistan, the South Korean premier also took up the issue with his counterpart. The Korean PM promised that the company would invest $1 billion if Pakistan resolved the matter.

Daewoo Korea that built Pakistan's first motorway is also in dispute with the Punjab government over a bus terminal of Daewoo Pakistan - a transport company.

The Punjab government has asked the company to immediately relocate its terminal to some other place but the company is seeking time until the end of this year.

Published in The Express Tribune, May 5th, 2016.

Like Business on Facebook, follow @TribuneBiz on Twitter to stay informed and join in the conversation.