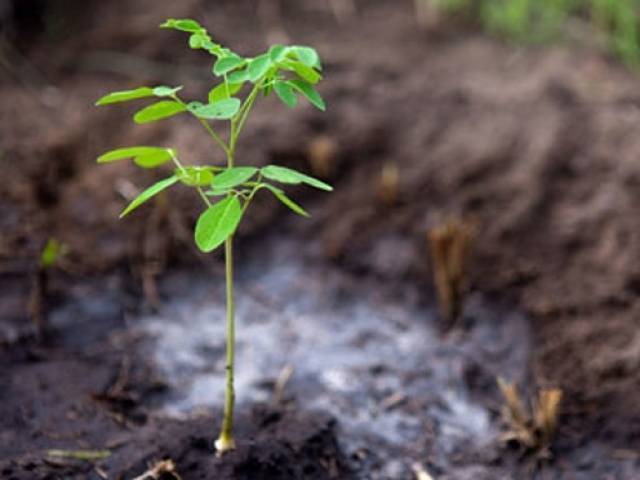 ---
PESHAWAR:



Forest Department Secretary Syed Nazar Hussain has refuted claims that he gave a 40-unit nursery in Mardan to the chief secretary brother for the Billion Tree Tsunami project. According to the secretary, the allegations – which were made by Anti-Corruption Establishment former director Ziaullah Toru – were an attempt to tarnish the reputation of the project. Hussain was speaking to journalists at a news conference held in the city on Wednesday.




Toru had conducted investigation into the project and alleged that the department favoured the brother of Chief Secretary Amjad Ali Khan by giving him a nursery in Mardan.

Hussain said the allegations were made with mala fide intention.

"The project was running without any flaws and corruption before February 22," he said.

He referred to notices served by the department to Toru for vacating a house in FMC Colony which Toru had occupied. Hussain added Toru had levelled allegations as a reaction to the notices served to him for vacating the house. He added under PC-1 of the project, the department had to distribute nurseries aimed at generating 250 million saplings in 2015.




"We had to give 50% nurseries to the private sector while 50% remained with the department," he said. "But in October, when we reviewed the project, we found only 23% nurseries were provided to the private sector."

The secretary said they had to achieve a target of 250 million in 2015 and had requested politicians and elders to persuade people to get nurseries. However, the private sector's response was not encouraging.

"We have given more than 9,000 nurseries to individuals," he said. "If a nursery was given to the chief secretary's brother then it cannot be deemed corruption."

Not the only one

Hussain said the chief secretary's brother was not the only one who was given a 40-unit nursery as 50 others were given the same. He revealed that nurseries were also given to Chief Minister Pervez Khattak's cousin, Special Assistant to CM on Prison Malik Qasim Khan, Maulana Lutfur Rahman, among others.

"I personally went to the houses of these politicians and asked for their help in making the project a success," he said.  He stated, "We shifted the stock of nurseries in Malakand and Hazara divisions. This was done because we knew nurseries in these areas will take time to be ready for plantation."

He added, "Certain elements are trying to undermine the project. We are open for complaints and will take direct action on complaints regarding corruption."

The other view

When contacted by The Express Tribune, Toru said Minister for Forest Ishtiaq Urmar came to his office over a month ago and submitted a written complaint. He asked the anti-corruption department to carry out investigation.

"For a month, no one had any objections to our investigation," he said. "However, when we raided the chief secretary's brother's nursery in Mardan and found a million saplings, [the forest department and the chief secretary] turned against us."

According to Toru, he received notices to vacate his house after the incident. "We want to know why the chief secretary's brother was given a nursery with a million saplings," he said. "Was there no one to maintain this nursery in Mardan? The forest secretary is trying to provide a cover to the chief secretary. The anti-corruption department has yet to complete investigation."

Published in The Express Tribune, May 5th, 2016.
COMMENTS
Comments are moderated and generally will be posted if they are on-topic and not abusive.
For more information, please see our Comments FAQ