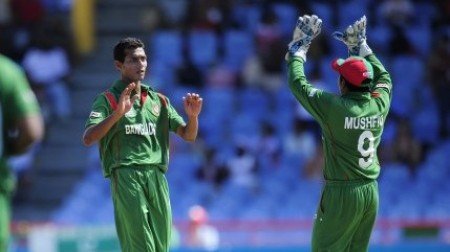 ---
ST LUCIA:
With all teams vying for super eight slots, Bangladesh have an uphill task ahead of them when they take on a dominant Australian side today (Wednesday).
Australia have already beaten Pakistan and are looking like the first team to qualify for the Super-Eight. But Bangladesh needs to secure a win if they want to advance to the next round.
The Australian opening pair has been in good form.
Australia also has a strong bowling attack with the Mitchell Johnson, Shaun Tait and Dirk Nannes throwing in good performances.
And while Bangladeshi bowlers may find it hard to keep a check on Aussie batsmen, their batting line-up can surely make a difference in today's (Wednesday's)  encounter.