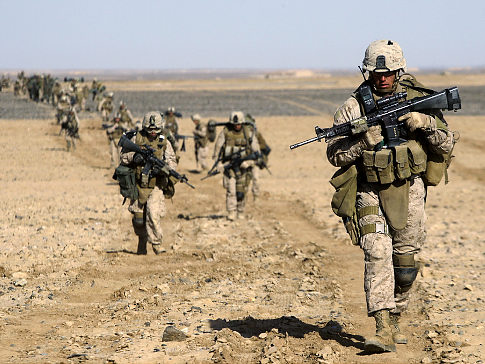 ---
ISLAMABAD:
NATO's civilian and military commanders in Afghanistan said that Pakistan can play an important role for political stability in Afghanistan.
While addressing a press conference in Islamabad, NATO's civilian and military commanders Mark Sedwill and Mr Wilson said Pakistan and Afghanistan are facing similar challenges.
They added that stability in both countries is interlinked and therefore implored the neighbouring countries to play there part.
Expressing satisfaction over Pakistan's role in the war against terror, the NATO commanders admitted that the army's operation in Waziristan has reduced cross border insurgency.
However, they claimed to have to have no knowledge of India's involvement in Afghanistan.