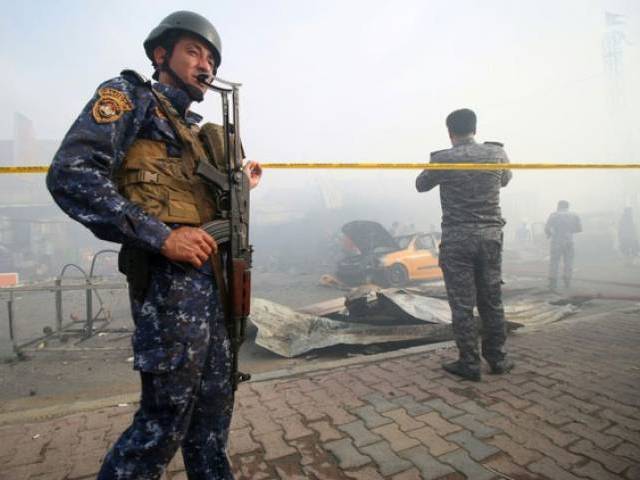 ---
BAGHDAD: A car bomb targeting Shia pilgrims killed at least 23 people near Baghdad on Saturday, as thousands of angry protesters stormed the Iraqi parliament building after lawmakers again failed to approve new ministers.

Iraq has been hit by weeks of political turmoil surrounding Prime Minister Haider al-Abadi's efforts to change the government. Both Washington and the United Nations have warned the crisis could distract from the fight against the Islamic State (IS) group, which carries out frequent bombings against civilians.

The car bomb, which also wounded at least 38 people, struck a road in the Nahrawan area used by Shia pilgrims who are walking to the shrine of Imam Musa Kazim (AS) in northern Baghdad for annual commemorations, officials said.

The Islamic State claimed the attack and said it was carried out by a suicide bomber who detonated a vehicle laden with three tonnes of explosives.

The group overran large areas north and west of Baghdad in 2014, but Iraqi forces backed by US-led military assistance have since regained signficant ground. IS still controls a large part of western Iraq, and are able to carry out frequent attacks against both civilians and security forces in government-held areas.

Published in The Express Tribune, May 1st, 2016.
COMMENTS
Comments are moderated and generally will be posted if they are on-topic and not abusive.
For more information, please see our Comments FAQ