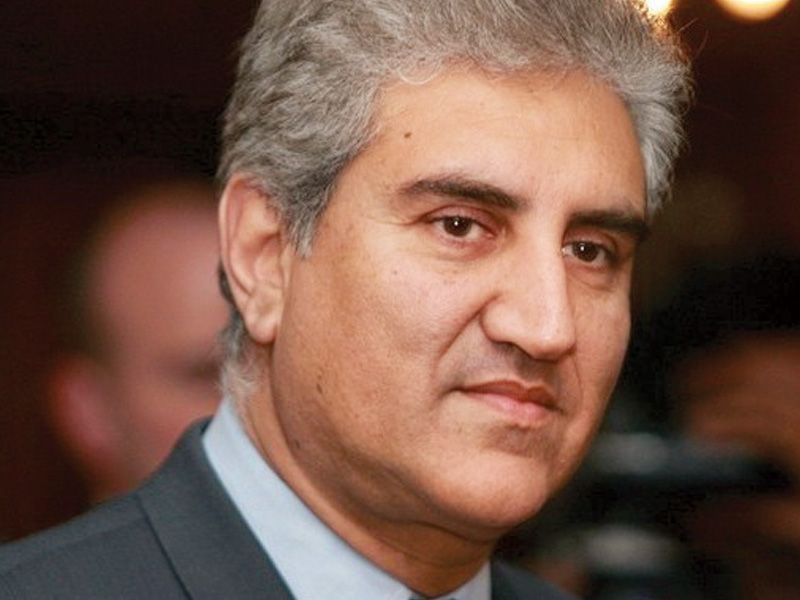 ---
SUKKUR:



Our rulers are inviting foreign capitalists to invest in Pakistan. But why should they invest in Pakistan when our own rulers are investing their money in offshore companies?




Pakistan Tehreek-e-Insaf (PTI) leader Shah Mahmood Qureshi raised this question while talking about the Panama Papers controversy during his address at the District Bar Association, Sukkur, on Saturday, as part of the party's on-going campaign against corruption.

Talking about the campaign, the PTI MNA from Multan explained why they chose to start it from Sindh.

"Sindh has always sided with the truth," he said, adding that "Therefore, we chose Sindh for our campaign. Enough is enough. We should learn from our past history."

Citing how the Punjab Bar Council held a meeting to discuss the Panama Papers, he urged the Sindh Bar Council to deliberate upon the burning issue. "We should join hands and wage a war against corruption," he said, adding that they are in favour of merciless accountability across the board.

Talking about the Panama Papers controversy, Qureshi said Pakistanis are not the only ones asking questions about the revelations of the papers. He added that the matter is being discussed throughout the world. He cited examples of how world leaders are providing clarifications and resigning from their posts over the issue, subtly hinting that Prime Minister Nawaz Sharif, whose children have been named in the papers for holding offshore wealth, should consider resigning.

"Despite the fact that the British prime minister was not directly involved in the offshore company owned by his father, even then he cleared his position before the parliament," said Qureshi, adding that soon after the disclosure of Panama Papers, the Indian premier constituted a high-level joint investigation team to probe into the matter. He cited the example of how the prime minister of Iceland had to resign due to public pressure and a Spanish minister stepped down after admitting his fault.

"Today, we are standing at a crossroads, where we have to choose between the nation and corruption. The Panama Papers have shaken the conscience of the world and Pakistanis have to act according to their conscience."

We don't believe in mud-slinging, claimed Qureshi. "Instead, our motto is 'Corruption mitao, mulk bachao [Eradicate corruption, save the country]'."

The former foreign minister said "China-Pakistan Economic Corridor is going to prove to be a game changer for Pakistan. But, before this, we have to wage war against corruption, which is eating up our resources."

He spoke about how capital is flying out of Pakistan and the talented youth are bidding farewell to the country due to rampant corruption, stressing that this needs to be stopped.

He was of the view that Pakistan has fallen victim to unrestrained corruption, due to which the country has become a safe haven for terrorists.

Published in The Express Tribune, May 1st, 2016.
COMMENTS
Comments are moderated and generally will be posted if they are on-topic and not abusive.
For more information, please see our Comments FAQ