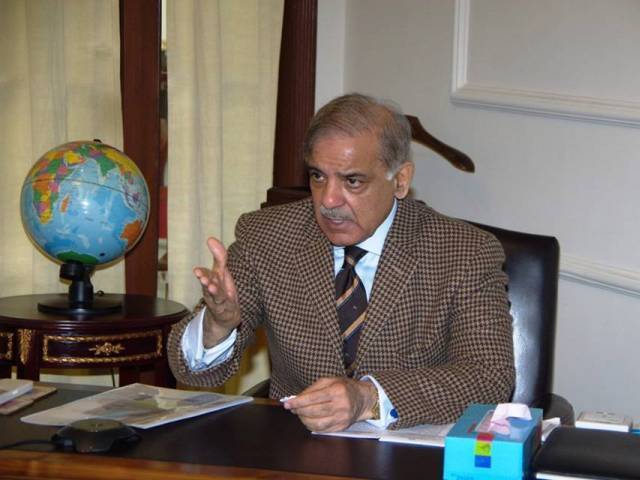 ---
LAHORE:



"Labourers contribute the most to the national economy. Their prosperity and empowerment is vital for achieving the development goals," Chief Minister Shahbaz Sharif said on Saturday.




"Islam has declared labourers God's favourites," the chief minister said in a message in connection with International Labour Day.

Shairf said that on Labour Day, there was need to renew the pledge that all-out support would be extended for the welfare of labourers and protection of their rights. He said Pakistan's workforce had the potential to achieve the targets of development. "Our workforce is the backbone of national economy… that is why the provincial government is committed to their well-being," the chief minister said.

He said several schemes had been launched to provide health, housing and education facilities to labourers. "Establishment of quality educational institutions for labourers' children, social security hospitals and labour colonies is the proof of our labour-friendly policies," Sharif said.

Khidmat Cards

Sharif said the Khidmat Card programme was aimed at providing financial assistance to the disabled. More than 65,000 disabled people had been issued Khidmat Cards, he said.

The chief minister was speaking to Social Welfare and Baitul Maal Minister Syed Haroon Sultan Bukhari who called on him.

Shairf said more than 150,000 bright students faced with financial constraints had benefitted from the Punjab Educational Endowment Fund. He said that more than 1.5 million deserving children were being given education through the Punjab Education Foundation. He said free boarding and quality education were being given to deserving students at Daanish Schools.

Sharif said the youth were being offered interest-free loans to help them start their own businesses. He said those agitating did not want the common man to flourish.

"They are creating hurdles in the way of welfare programmes launched by the government… but people are aware of such designs and they will reject the agitation," the chief minister said.

CM for accountability

Sharif said getting loans written off [without merit] was a serious crime. "Those who get their loans waived should be dealt with strictly," he said during a meeting with senior journalists, at Governor's House on Saturday.

The chief minister said the State Bank of Pakistan had a list of those who had had their loans waived. "The names of those who have usurped taxpayers' money should be made public. [Some of] the families that have had their loans written off also own off-shore companies," he said.

Published in The Express Tribune, May 1st, 2016.
COMMENTS
Comments are moderated and generally will be posted if they are on-topic and not abusive.
For more information, please see our Comments FAQ