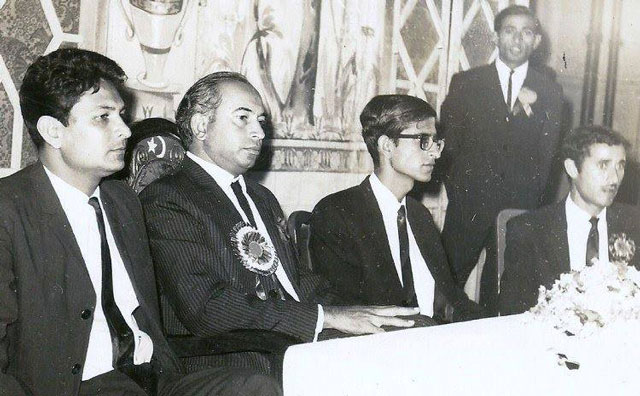 ---
Former students' rights activist and ex-president of National Students Federation (NSF) Rasheed Hassan Khan passed away on Saturday.

Rasheed, who had suffered heart attacks in the past two years owing to a chronic cardiac condition, passed away Saturday morning at his residence.

Speaking to The Express Tribune, Rasheed's former colleague in his student days Azhar Jameel expressed his heart-felt condolence and grief over the death of the "stalwart of students' movement in 1960s and 70s during the dictatorship of Ayub Khan".

Pakistani activist wins Nelson Mandela award 2016

Rasheed Hasan Khan was a communist student leader in 1970s and had spearheaded the progressive student organisation – NSF – after his comrade Meraj Mohammad Khan joined Zulfiqar Ali Bhutto to establish Pakistan Peoples Party.

"Meraj Mohammad and I are grieved by the death of our comrade who fought against tyranny and a dictatorial regime in a country where not many come out on streets against injustice," Jamil said.

Rasheed, who was a doctor by profession, was vocal while heading the NSF when it started a movement against Ayub Khan's dictatorial regime.

His soyem will be held tomorrow (Sunday) at Gillani Mosque near Civic Centre, Hasan Square, Karachi after Asar prayers.