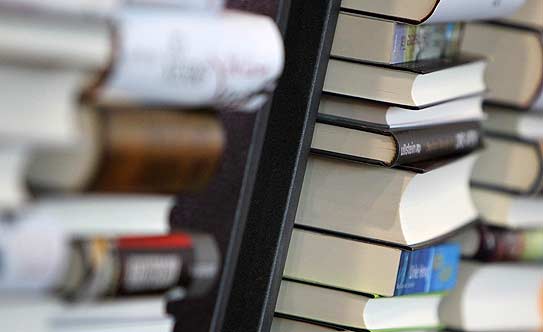 ---
ISLAMABAD: National Book Foundation (NBF) has timely developed, printed, and supplied textbooks to educational institutions of the federal capital for the academic session 2016-2017, according to a press release.

After being declared Federal Textbook Board, NBF has also worked on the outlook of the books by improving their layout designs and using high-quality paper.

NBF Managing Director Dr Inamul Haq Javed personally supervised these processes.

Textbook expert and noted writer Dr Attash Durrani was involved in raising the standards of the textbooks material.

In the current year, textbooks survey from grades one to eight was conducted to get feedback from students and teachers from four schools.

The report of the survey has been incorporated in each relevant textbook in order to make improvements for the next academic year.

NBF used the fast track system to print all the textbooks.

The FDE has set up nine resource supply centres -- five in urban and four in rural area schools.

Though the Federal Board of Intermediate and Secondary Education (FBISE) issued a delayed order of textbooks from grades nine to twelve, NBF aims to provide all textbooks before classes commence later this year.

Published in The Express Tribune, May 1st, 2016.