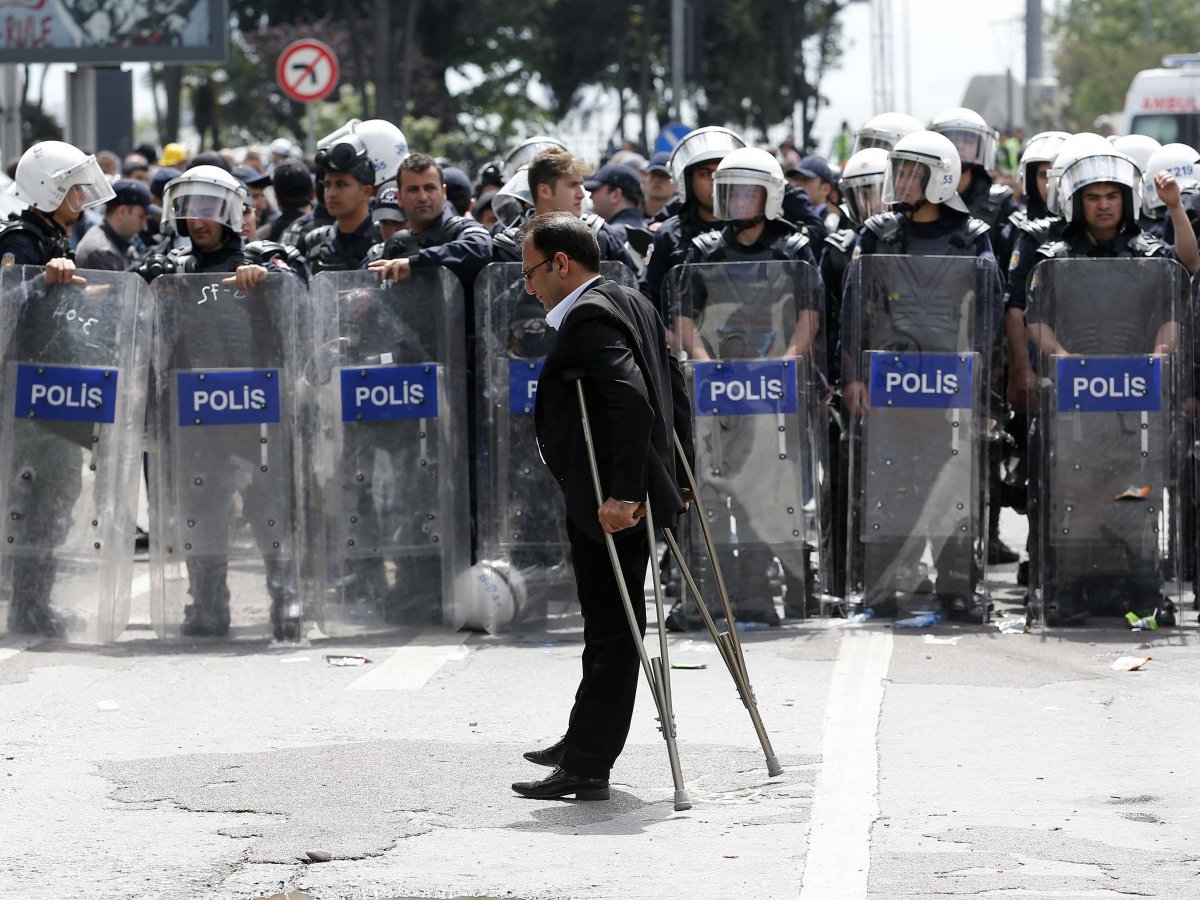 ---
ISTANBUL: Istanbul braced for a major security lockdown for May Day on Sunday, with almost 25,000 police on duty and numerous roads closed for an occasion that regularly sees clashes between Turkish protesters and police.

The Istanbul governor's office said in a statement Saturday that in order "to provide for the security of citizens" on labour day, 24,500 members of the Turkish security forces would be on duty in the city.

Turkey Blast: Pakistan condemns suicide attack

The metro station on the main Taksim Square will be completely closed and the station at the end of the main shopping street Istiklal Caddesi will be closed to exiting passengers.

Security measures are already evident in Taksim Square -- a focus for protests in the past -- with metal security barriers lining the roads and dozens of anti-riot police present, an AFP correspondent said.

Numerous roads -- in particular those leading to Taksim -- will also be closed, it added.

The authorities, as in previous years, have refused to allow a sanctioned protest to take place on Taksim Square, meaning clashes are highly probable.

The May Day is taking place at a period of particular tension in Turkey after a succession of deadly attacks this year blamed on extremists and Kurdish militants.

Controversy is also growing over the rule of President Recep Tayyip Erdogan, who critics accuse of increasingly authoritarian tendencies.

Ankara attack: Turkey blames Kurd militants for bombing

Several foreign missions have warned their citizens over the risk of violence in Istanbul on May 1, with the US embassy warning of the "potential for violent confrontation between demonstrators and security personnel".

On May 1 last year, Turkish police used water cannon and tear gas to disperse May Day protesters in Istanbul, while police and demonstrators engaged in pitched battles in some areas.

Parliament last year passed a controversial security bill giving the police greater powers to crack down on protests.

Trade revival: Efforts to restart Pak-Turkey rail-link

Taksim has been a flashpoint for clashes on Labour Day since dozens of people were killed there on May 1, 1977 when modern Turkey was going through one of its most turbulent periods.
COMMENTS
Comments are moderated and generally will be posted if they are on-topic and not abusive.
For more information, please see our Comments FAQ