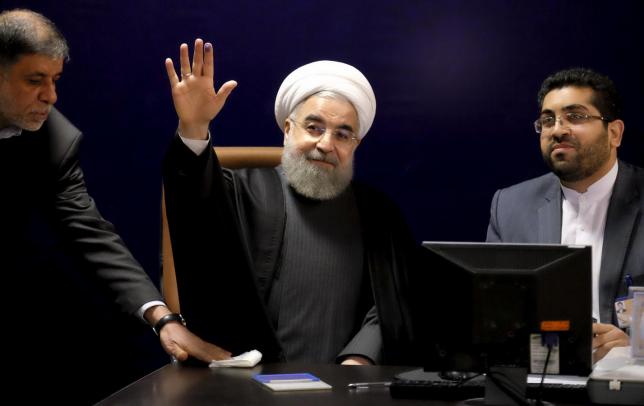 ---
TEHRAN: Reformist and moderate politicians allied with Iran's President Hassan Rouhani won most seats in second round parliamentary elections, local media reported Saturday.

Unofficial and incomplete results said that of the 68 seats being contested at least 33 had gone to the pro-Rouhani List of Hope, with conservatives gaining 21 more MPs.

Iran parliament in the balance in election run-offs

The second ballot to complete a new 290-seat parliament took place Friday because initial polls on February 26 did not produce clear winners in the 68 seats.

According to Fars news agency, close to the conservatives, 33 seats went to the Rouhani allies -- 31 reformists and two moderates-- while only 21 seats were taken by the conservative coalition.

The remaining 14 seats went to independents, the report said.

Another conservative news agency, Tasnim, said pro-Rouhani allies of moderates and reformists had gained 35 seats so far.

Official results are expected later Saturday.

Iran's Khamenei says US lifted sanctions only on paper

Rouhani's allies made huge gains in the first round of elections, on February 26, when voters drove many conservatives out of the parliament.

Results from Friday's second ballot will decide who has the most power when lawmakers are sworn in next month, opening or potentially closing a politically delicate path to even limited social and cultural change in the Islamic republic.

Tension over the vote's high stakes was dramatically underlined by a shooting involving supporters of rival candidates in a southern province. The rare political violence left four people wounded, a security official said.

Around 17 million citizens were eligible to vote on Friday in 55 towns and cities. There was no voting in Tehran as the List of Hope swept all 30 of the capital's 30 seats in the first round.
COMMENTS
Comments are moderated and generally will be posted if they are on-topic and not abusive.
For more information, please see our Comments FAQ