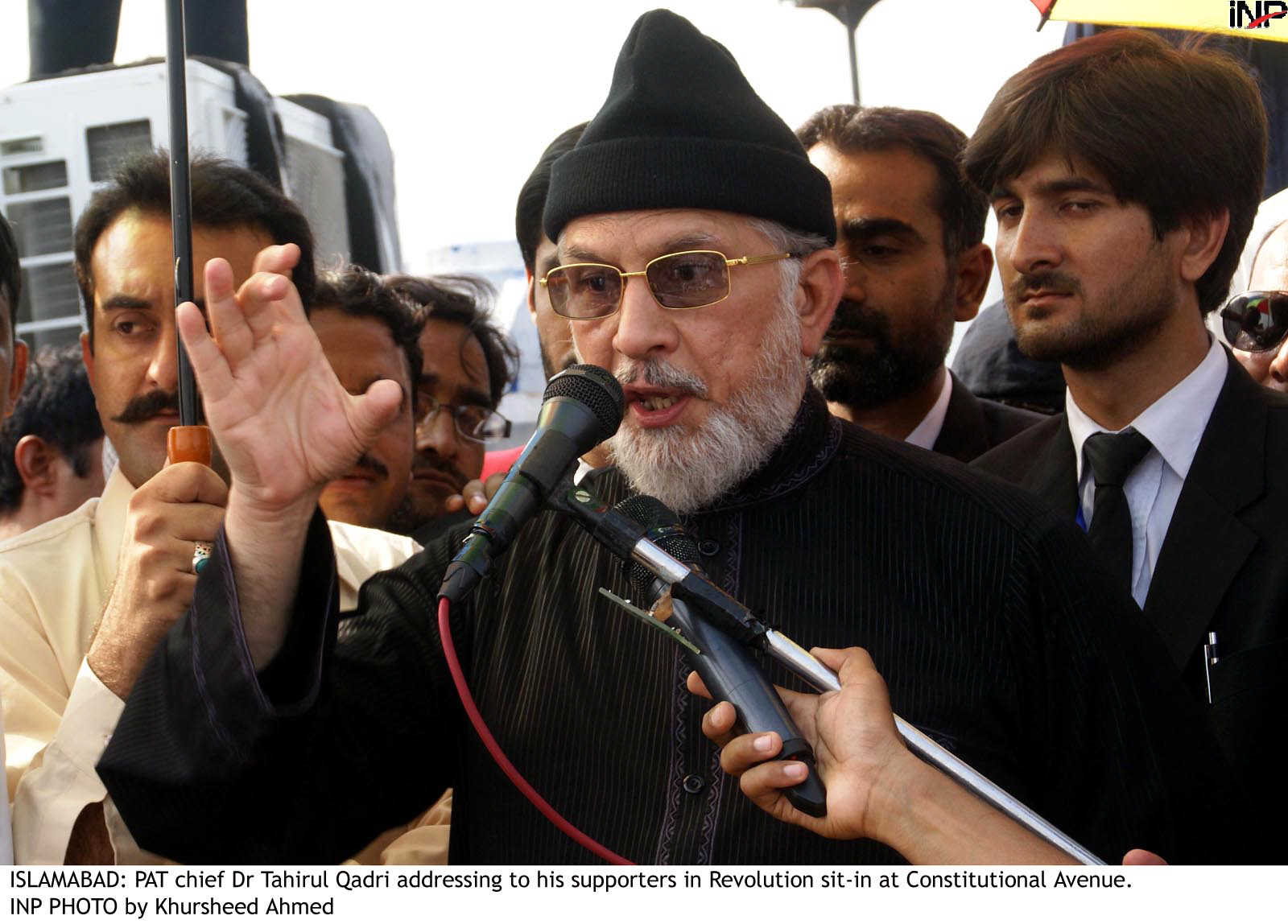 ---
ISLAMABAD: Days before opposition leaders are to devise their joint strategy at a meeting, Pakistan Awami Tehreek (PAT) announced that it would stand shoulder to shoulder with the opposition and join countrywide protests over the Panama leaks.

Although the party is without any representation in parliament, it is keen to mobilise public opinion against the government.

"We have decided to mobilise public (opinion) by (staging) countrywide protests. We will start from Aabpara (in Islamabad) the same place where we started our sit-in last year," PAT secretary-general Khurram Nawaz Gandapur told The Express Tribune.

According to Gandapur, protests will be held in different parts of the country to force the prime minister to step down in the wake of the Panama Papers.

"PAT chief Dr Tahirul Qadri is expected to land in Pakistan in June and will help formulate strategy in consultation with other opposition parties whether to start the sit-in from D-Chowk individually or stage a joint protest with (opposition parties)," said Umar Riaz Abbasi, PAT's deputy information secretary, who is busy in mustering public support for the maiden protest in Islamabad on April 30.

The party has so far staged two sit-ins in the capital, first in October 2013 against the Pakistan Peoples Party (PPP) government and subsequently in 2015 against the current government together with Pakistan Tehreek-e-Insaf (PTI). However, both sit-ins were called off.

While sharing details of the planned protests, Abbasi told The Express Tribune that the party had received an invitation from the leader of the opposition in the National Assembly Khursheed Shah to join the All Parties Conference to be held at Senator Aitzaz Ahsan's residence in Islamabad on May 2.

PAT, he said, will give its input to opposition parties during the meeting. But, he said, PAT would decide whether it would wage a solo fight against the government or along with other opposition parties after its pubic mobilisation campaign.

The party's officials believe that key decisions will be taken after the arrival of the PAT chief. Crucial matters, they agreed, included how to force the prime minister to step down and three political parties, including the Jamat-e-Islami (JI), might join hands to formulate a strategy. The JI has already kicked off its anti-corruption campaign and PTI was also expected to start a similar campaign in Sindh and Punjab next month.

Abbasi said the prime minister should have resigned over the disclosures in the Panama Papers just like Iceland's prime minister had quit his post on moral grounds.

Published in The Express Tribune, April 30th, 2016.
COMMENTS
Comments are moderated and generally will be posted if they are on-topic and not abusive.
For more information, please see our Comments FAQ