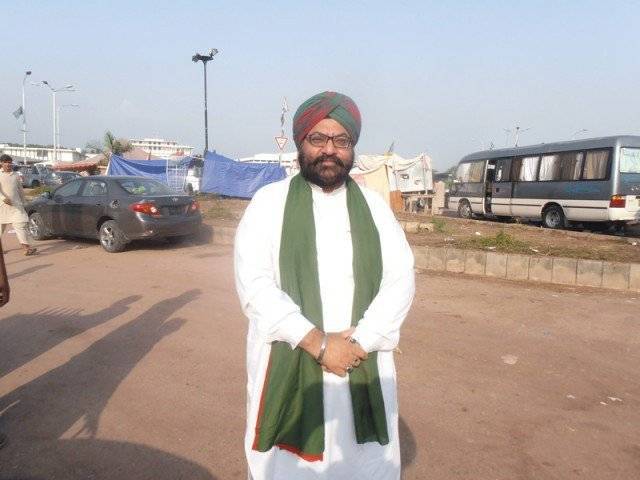 ---
PESHAWAR:



The provincial government has decided to go to court and challenge Baldev Kumar's membership of the Khyber-Pakhtunkhwa Assembly. Pakistan Tehreek-e-Insaf has also announced its disassociation from Kumar




Chief Minister Pervez Khattak shared these views on the assembly floor on Friday.

The Sardar's replacement: Singh's 'killer' to take his seat if proven innocent

Kumar has been accused of orchestrating the murder of Special Assistant to Chief Minister on Minority Affairs Sardar Soran Singh who he would succeed as he was next in line on the priority list to fill the reserved seat.

The CM said the government announced it would finance the education of Singh's children and provide them a house.

The assembly members observed a moment of silence for the slain lawmaker and paid rich tribute to his efforts to secure minority rights.

"After consulting the law secretary, we will go to the court [to obtain] a stay order on Baldev Kumar's assembly membership," Khattak said.

The prime suspect in Singh's assassination was second on the priority list of the government to take the reserved seat for minorities which fell vacant after the murder.

As per rules, Kumar becomes a member of the K-P assembly after Singh's death.

Course of action

Opposition member Nighat Orakzai demanded Kumar's presence in the house when she spoke about Singh.

Orakzai could not control her emotions and broke down in tears over the demise of Singh.

"It was very shocking and we could not even think that someone would be killed to grab his seat," she said.

The tangled web: Third political figure implicated in Sardar Soran Singh's murder

The MPA added Kumar has given a confessional statement to the police and PTI has no connection with him anymore.

"We will obtain a stay order on his membership unless he gets acquitted from the court," she said.

The chief minister and other MPAs praised the effort of the Malakand Division police which swiftly solved the murder case. Khattak also announced government support for Singh's family. His children's education will be financed and they will be provided accommodation.

Resolution

The house passed a resolution, jointly signed by the opposition and treasury benches, asking the provincial government to compensate Singh's family.

It added the Buner native's family had no means of sustenance after his death so it was the responsibility of the government to arrange for a house for the family. It also asked that finances be provided for living expenses and his children's education.

All speakers in the house praised the cheerful, well-dressed and polite MPA. They vowed to oppose Kumar's membership as an assembly member. A large number of lawmakers also urged K-P Assembly Speaker Asad Qaiser and Deputy Speaker Dr Mehar Taj Roghani not to administer his oath. They vowed to walk out if the oath is administered.

Published in The Express Tribune, April 30th, 2016.