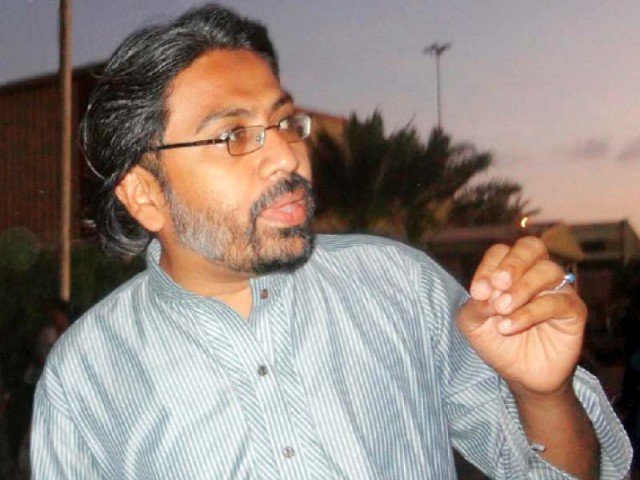 ---
KARACHI: Despite the passage of a year, University of Karachi (KU) assistant professor Dr Syed Wahidur Rehman alias Yasir Rizvi's murderers have yet to be found and the issue of compensation money for his family is far from settled.

Teachers, colleagues, friends and students of Dr Rehman mourned his death and remembered his life on his first death anniversary on Thursday. During a memorial event organised by final-year KU mass communication students, Dr Rehman's colleague Osama Shafiq stressed the need for a transparent investigation and criticised the false promises of a thorough inquiry. He demanded the university form a pressure group to push for a fair investigation of the case.

He also said that university and teacher societies should be involved in cases like these and force the government to create relevant policies.

Karachi University Teachers Society president Dr Shakeel Farooqi informed participants that a proposal has been prepared, which will be presented to the syndicate for approval and a new syndicate law may be passed stating that if a teacher dies an accidental death and has been employed for less than 10 years, his family will be given half the sum of his salary till the date he would have retired.

The KUTS president also added that the issue of cases such as Dr Rehman's murder will be taken on a federal level at the syndicate's meeting, which is scheduled to be held on May 15. Former KUTS president Jamil Kazmi added that the promises made by the government, which include compensation money and the bearing of educational expenses of Dr Rehman's daughters have yet to be fulfilled.

"We will try our best to pass this law in the syndicate and then in the Senate to facilitate the family," said KU vice-chancellor Prof Dr Muhammad Qaiser.

Dr Rehman's fellow teachers from the department of mass communication have announced that if they do not see any positive action after the Federation of All Pakistan Universities Academic Staff Association meeting in Islamabad on May 15, they will go on strike for the upcoming examinations which are scheduled to start from May 19 in the varsity.

After Dr Rehman's death last year, the Sindh CM announced compensation of Rs15 million for his family and that of Dr Shakeel Auj, another slain KU professor. A letter addressed to the university last year by CM House stated that compensation of Rs1.5 million would be given to Dr Auj's family but made no mention of Dr Rehman's case, Farooqi told The Express Tribune.

KU's vice-chancellor asked about the amount promised as compensation for both the teachers but has yet to receive a reply, the KUTS president added.

Dr Rehman was employed as a teacher for five years, which is less than the criteria for teacher pensions, which is at least 10 years. The university offered his wife a job in his place and a house in the university's residential area but she did not accept the job due to her health.

The teachers of the varsity maintain an account, the Karachi University Teachers Benevolent Fund, which is used for teachers who die accidental deaths and Rs1 million rupees is given to the families from this fund. Dr Rehman's family has only received this amount, from which they are making their ends meet, added Shafiq.

A similar event was held at Karachi Press Club by the Karachi Union of Journalists, students, teachers and civil society.

Published in The Express Tribune, April 30th, 2016.
COMMENTS
Comments are moderated and generally will be posted if they are on-topic and not abusive.
For more information, please see our Comments FAQ