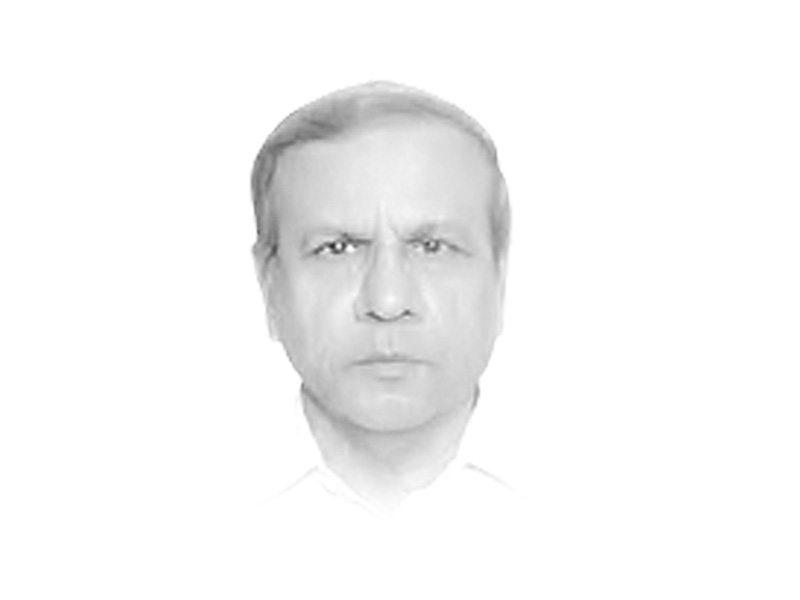 ---
The Panama Leaks have provided a peep into the world of thievery those in power engage in. Thievery can be safely assumed as the only plausible reason anyone would want to hide their money in off-shore, numbered or benami accounts, because that money is not legitimate.

Public-sector corruption can take many forms: accepting an under-the-counter payment for an undue favour, embezzling public money, using one's position to obtain a loan, fraudulently transferring an asset to one's own name and so on. And there are different scales of corruption. A police officer who stops an errant driver and lets him go after pocketing Rs50 or a bus conductor pocketing the fare without issuing a ticket are cases of corruption. However, this level of corruption — although unethical and unacceptable — does not cause structural damage to society, the economy or the political system. On the contrary, someone in a position of power and influence — in politics, military, civil service, business, or professions — building a palatial house and sporting expensive cars beyond known sources of income sets a high consumption threshold that invites others to try to achieve the same. If followed pervasively, society's values degenerate to 'ends justifying the means' and lowering collective moral standards.

There are economic costs too. If a Rs100 million road development scheme is sanctioned and a portion of it is siphoned off, the quality of the road will be compromised. There can be multiple effects as a result. The road will require additional allocations for repairs, diverting funds from other public welfare schemes; thereby causing potential loss of jobs and income that this scheme could have generated. Moreover, damage to vehicles because of the sub-standard road will entail additional import of parts; thereby diverting scarce foreign exchange from more urgent needs.

And there are serious political costs too. Those amassing ill-gotten wealth can command an uneven advantage in ascending to and holding on to power. They can use their economic power to buy support for — and neutralise opposition to — policies that benefit vested interests to the detriment of the public and the country at large. In fact, such power play by corrupt, vested lobbies can compromise strategic national interests as well. And damage to the civilised order of the country and of the world from political control by a criminal class can be imagined. Corruption is a white-collar crime and those engaging in it can rightly be labelled as criminals. The danger here is that there is a very thin dividing line between white-collar and 'black-collar' crime; the latter ranging from robberies and kidnapping for ransom to drug smuggling and murders. Some among those engaging in white-collar crimes may not be averse to resorting to any form of 'black-collar' crime in order to protect their activities from exposure and/or prosecution.

The connection between corruption and crime has been seen to be extended to terrorism as well. Most terrorists who have wreaked deadly havoc on European streets in recent years have been reported to have petty criminal records. However, the nexus between organised crime and terrorism is far more lethal and is visible in Pakistan. The sordid impact of the combination of pervasive corruption, rampant crime and rising terrorism can be seen in social decay, causing the state order to fragment and give rise to vicious non-state actors a la Boko Haram in Nigeria, al-Shabab in Somalia, and the TTP and myriads of lashkars in Pakistan.

Corruption has generally been seen as a Third World phenomenon, with the West pontificating over its evils. However, the West has been a beneficiary of the corruption of Third World monarchs, military dictators, politicians and business folk. The ill-gotten wealth stashed away in off-shore, numbered and benami accounts in Western banks has benefited host countries in terms of investments, growth, jobs and incomes. Post-9/11, the West woke up to the unholy link between 'unofficial' transfers of funds and terrorism. And concern over tax revenue losses from off-shore location of companies opened a Pandora's box. Over the last decade and a half, a series of measures have been instituted worldwide to block money laundering as one of the means of countering terrorism and to plug tax-avoidance loopholes. It is now time for the West to also wake up to the relationship between corruption, crime and terrorism.

One possible measure could be a UN-mandated international protocol that compels all countries to require foreign investors to submit tax compliance evidence in their host countries for the amounts being invested. This should be required for opening bank accounts, purchasing property or investing in any form. Furthermore, all countries should be required to publish list of foreign investors, with types of investments. The measures are likely to choke off avenues for stashing illegal wealth, curb corruption across countries, and constrict the path to terrorism.

Published in The Express Tribune, April 30th, 2016.

Like Opinion & Editorial on Facebook, follow @ETOpEd on Twitter to receive all updates on all our daily pieces.
COMMENTS (1)
Comments are moderated and generally will be posted if they are on-topic and not abusive.
For more information, please see our Comments FAQ