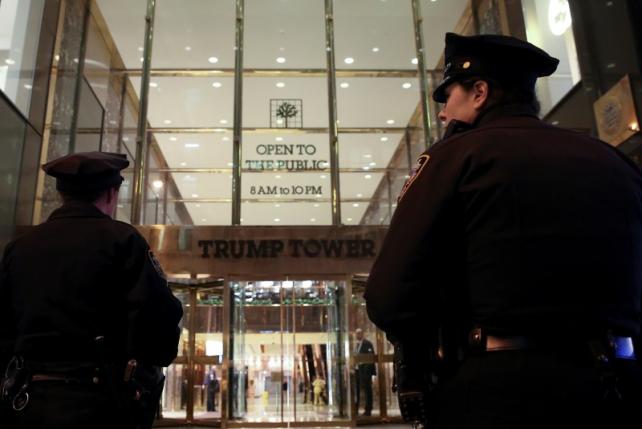 ---
The New York City Police Department said on Thursday a white powder substance found inside Trump Tower in Midtown Manhattan was harmless.

Five civilians and a police officer were isolated and evaluated by emergency personnel after authorities responded to the location for a report of a suspicious white powder around 8:05 p.m. EDT, New York Fire Department spokesperson John Ryan said.

Donald Trump uses Indian accent to mock call centre representative

About two hours later, a police spokesperson said that authorities found that the white substance Trump Tower was harmless, but investigators were still trying to determine what exactly it was.

Local broadcaster WNBC, citing law enforcement sources, said the powder was found on the fifth floor of the building, near the campaign offices of Donald Trump, the Republican presidential front-runner.

Trump campaign spokesperson Hope Hicks directed all questions to the US Secret Service. A spokesperson for the agency could not be reached immediately for comment.

Trump, campaign reject charges he is fooling voters

Trump was campaigning in Costa Mesa, California at the time of the incident, according to his schedule online.

Last month, a threatening letter containing a granular substance was sent to Trump's son, Eric, urging an end to his father's presidential campaign.