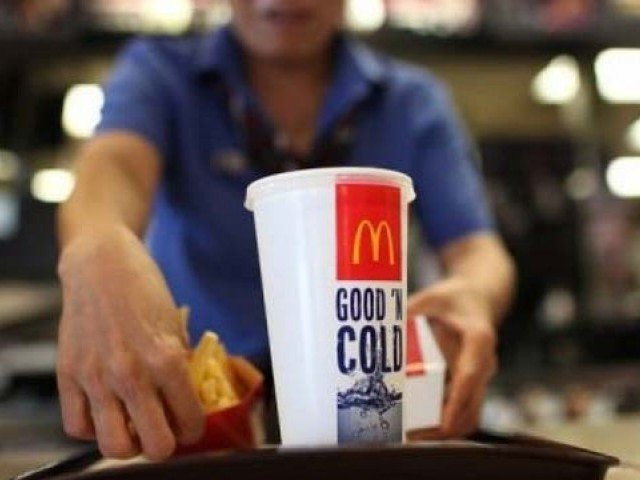 ---
QUETTA: Balochistan foodies finally got a chance to enjoy the global taste of McDonald's in their hometown Quetta as the international chain's regional office was inaugurated in the provincial capital. The burger and fast food chain linked Quetta 17 years after McDonald's first restaurant opened its door to the people of Pakistan in September 1998 in Lahore.

A regional branch of McDonald's was inaugurated the other day by Director McDonald's Jameel Mughal amidst a colourful ceremony enjoyed by a number of families and particularly the children. McDonald's Country Operation Manager Tariq Butt, Brand Extension Consultant Saad Azhar Khan, Operation Consultant Abdul Nasir, Quetta Resturant Manager Umair Riaz  and Salman Jameel, owner of the shopping mall where the restaurant is located, were present.

McDonald's opens its doors to Peshawar

Salman Jameel said that opening of the McDonald's indicates that the situation has improved in Quetta. He said the restaurant will provide a family-friendly ambiance allowing the local people to take out their near and dear ones for casual dining.

He said that such restaurants should be opened in Quetta so that the masses are given an opportunity to enjoy good food which they would enjoy in other cities.

Johnny Rockets shuts down flagship store as heat rises

As per local tradition, the guests were presented sweets following the inauguration. Jameel Mughal said that McDonald's stood for family values and will provide a good family atmosphere for its patrons.

He said it was the first restaurant and more would be opened in the future, adding that hopefully people would be attracted to it.

The people of Balochistan are about to get a taste of global burger brand right at their doorsteps. Umair Riaz said that McDonald's recognition was the quality of its products.

Published in The Express Tribune, April 29th, 2016.