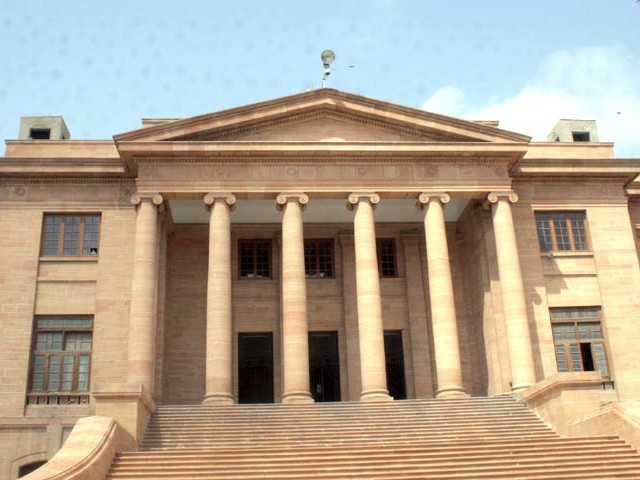 ---
KARACHI: The Sindh High Court (SHC) reserved on Thursday its verdict in a case relating to fixing the retail price of hepatitis C medicines.

Headed by SHC chief justice Sajjad Ali Shah, the division bench was hearing identical petitions against the Drug Regulatory Authority of Pakistan and others, filed by Pakistan Pharmaceutical Manufacturers Association and some pharmaceutical companies.

During the Thursday's proceedings, the judges heard arguments from the lawyers representing the petitioners and federal authorities. Earlier, the plaintiffs had said that the regulatory authority had issued on March 5, 2015, a drug pricing mechanism and the drug committee had recommended to the federal government in January this year that the maximum retail price of the medicine, Sofosbuvir tablet and other medicines, could not be fixed at less than 30 per cent of the originator brand.

They claimed that the committee recommended fixing price of the Sofosbuvir tablet at Rs9,999 but the ministry of health services fixed retail price at Rs5,868. Therefore, the court was pleaded to direct the regulatory authority to fix the medicine's price in the light of the drug committee's recommendation.

The plaintiffs also said that they had filed various applications to the regulatory authority with the request to allow them to increase the prices of certain medicines in proportion to the costs of manufacturing. However, the authority was not deciding their cases under the 'hardship mechanism' that allows enhancing prices for those medicines which become non-viable in the market.

The additional attorney general, Salman Talibuddin, had defended the authority's action and pleaded the court dismiss the appeals.

Published in The Express Tribune, April 29th, 2016.
COMMENTS
Comments are moderated and generally will be posted if they are on-topic and not abusive.
For more information, please see our Comments FAQ