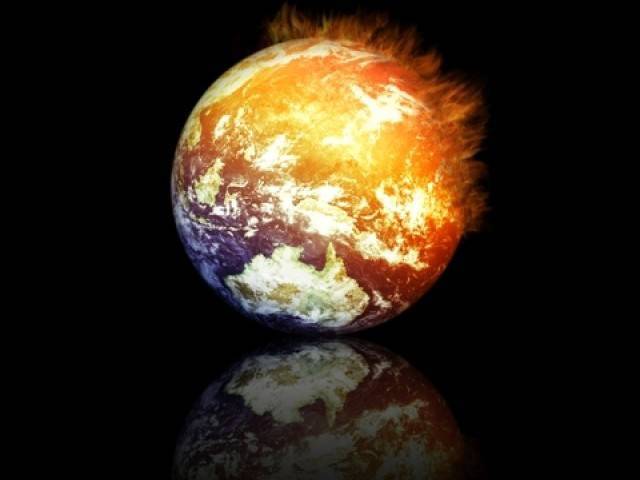 ---
KARACHI: Exercising the 18th Amendment, the Sindh government will create a 'Climate Change, Environment and Coastal Department,' to govern functions relating to environment and climate change.

This was decided at a meeting chaired by Sindh Chief Minister Qaim Ali Shah at CM House on Thursday.

"The federal environment ministry used to look after this issue but, since the 18th Amendment [was passed], it is our duty to deal with this matter," said Shah, directing all the relevant departments to cooperate and support Environment Protection Agency (EPA) and the newly created department.

If we had addressed the factors of climate change our environment would have been different today, said Shah. Sindh is facing serious environmental issues because industrialists have not adopted the safety measures to protect the environment. "We have to be responsible not only to ourselves but to our children and future generations," he added.

"Our industries and vehicles are emitting fumes and smoke in the atmosphere, this causes air pollution," said environment minister Dr Sikandar Mendhro. When our industries release untreated affluent into the canals and in the open grounds it creates water pollution and even turns our subsoil poisonous, he said.

CM also directed the EPA to work out a comprehensive plan to control smoke emitting vehicles, disposal of industrial waste into Arabian Ocean and stop the release of domestic and industrial waste into Phuleli Canal.

Additional chief secretary on development Muhammad Waseem informed that a combined effluent plant with five units to prevent the disposal of industrial waste will be built at the cost of Rs11 billion. "This scheme would be submitted to the federal planning commission for approval," he added.

"What local agencies are doing this [cutting trees] and why is the police tight lipped on the matter?" asked Shah while speaking about the issues of trees being cut illegally in the city. He directed that no trees would be cut without the permission of relevant authorities.

Published in The Express Tribune, April 29th, 2016.
COMMENTS (1)
Comments are moderated and generally will be posted if they are on-topic and not abusive.
For more information, please see our Comments FAQ