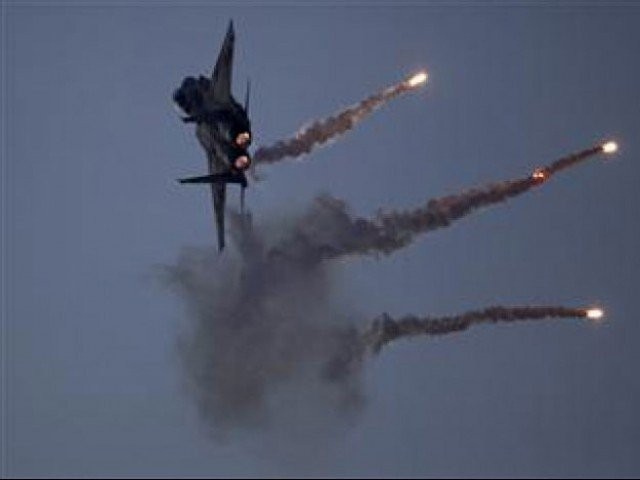 ---
KARACHI: North Waziristan Agency (NWA) has been less violent since the onset of the drone programme, said University of Chicago PhD candidate Asfandyar Mir on Thursday.

"Since the drone strikes, around four to 11 attacks and 24 to 63 casualties per month in NWA have been prevented," he said, speaking at the Sixth Sense Forum on 'Civil Conflict in Pakistan through a Social Sciences Lens' at the auditorium of Aga Khan University (AKU). He compared the violence in NWA to other areas of the Federally Administered Tribal Areas (FATA) where the effect of drone strikes has been less, including Bajaur, Kurram, Orakzai among others.

Mir was citing his research findings on the impact of drone strike on increasing or decreasing violence in the country. "This occurs as drones lead to reogranisation of insurgent movements resulting in non-kinetic effects," he said adding that his theory is still under review. "Kinetic effects are those in which you kill the leader [of a militant group] and that leader is replaced." However, non-kinetic effects are the ones where the leaders are present but they are not able to come together because of crisis of control, lack of trust and communication gap, he pointed out.

Rethinking militancy

"There is a need to rethink the support for militancy," he said, adding that there is a widely believed notion that building schools will eradicate militancy in the country. This also goes with the assumption that poor people are drawn more towards militancy, he remarked.

A research published in 2013 by Graeme Blair, C Christine Fair, Neil Malhotra and Jacob N Shapiro disapprove this assumption. The research revealed that in Pakistan militant movements get more support from people residing in urban areas. He cited the example of Institute of Business Administration student Saad Aziz and his involvement in the Safoora Goth attack.

Studying conflict

More than 17 million people have been killed in civil wars around the world since 1945, said Mir emphasising on the need to study conflict. "If you want to alleviate human suffering you have to address civil conflict."

Showing graphs depicting violence in the country, he said in Pakistan, between 1988 and 2012, around 42,000 people were killed in political violence and about 173,000 people were killed in homicidal or everyday violence. As per the estimate by James Fearon and Anke Hoeffler, the unit cost of fatality incurred by Pakistan is $178,715.3, he added.

Mir also presented the research by Fearon David D Laitin that seeks to understand the causes of civil wars. The research found out that civil wars have no correlation with presence of ethnic diversity, political exclusion of groups and absence of democracy.

According to them, countries with weak state apparatus, such as weak policing, are extremely susceptible to civil wars. Theory is applicable to Pakistan especially in the case of FATA and Balochistan, he said. However, when asked how the theory explains the violence in Karachi, he remarked that the Fearon agrees this theory does not sufficiently explain the case of Karachi.

Published in The Express Tribune, April 29th, 2016.
COMMENTS
Comments are moderated and generally will be posted if they are on-topic and not abusive.
For more information, please see our Comments FAQ