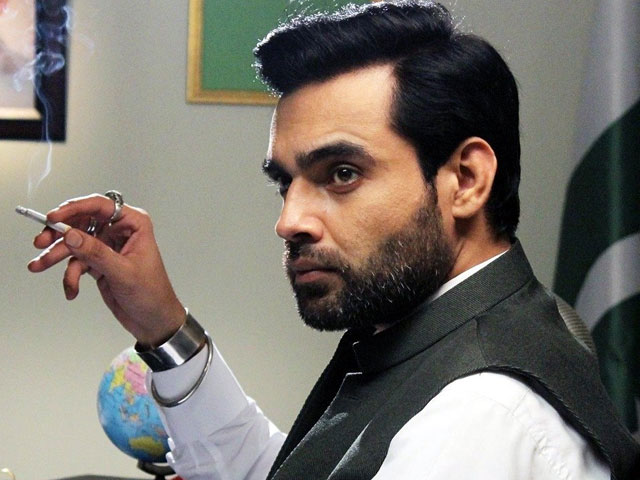 ---
KARACHI: Ashir Azeem's action film Maalik, has been banned all across the country for almost 24 hours now. While this ban has led to a classic 'freedom of expression' vs 'state control' debate over social media, the Central Board of Film Certification (CBFC) has finally unveiled the reasons behind its ban.

Speaking with The Express Tribune, the chairman of CBFC, Mobashir Hasan said that the ban was a result of a request sent by the CBFC to the Ministry of Information, Broadcasting and National Heritage.

4 reasons 'Maalik' is the most absurd movie you'll see this year

The CBFC compiled a situation report from all of the complaints it had received from all over Pakistan and sent it to the Ministry of Information. As per section 9 of 1979's Film Ordinance, any certified film can be de-certified upon receiving public complaints even if it is currently running in the cinemas.

"We had received public complaints from all over Pakistan including places like Mardan and Peshawar," Hasan told The Express Tribune. "People were threatening to burn down cinemas and other public properties so we proposed the information ministry to de-certify the film to avoid a major catastrophe and a law and order situation."

'Maalik' collects Rs20m in six days




It seems a little dodgy however, that a film that has been running in cinemas for over three weeks gets banned just a few days before it was expected to be taken off, due to a lack of public demand.

[poll id="1469"]

"We had been receiving complaints since the release of the film and not just recently. As far as the urgency of the ban is concerned, we took this measure keeping the sensitivity of the situation and public reaction against it in mind, and to keep the lives and property of the cinema industry safe," added Hasan.

'Maalik' banned across Pakistan

Here are the six major objections that were drafted in the situation report as shared by the CBFC.


1. The film shows that there is lawlessness in the country and incites the common man to take law in his hands.

2. Portrayal of the law enforcement agencies is generalised and gives the impression that the police of the entire country is incapable and corrupt.

3. An ex-mujahid of the Afghan war who joins forces with the Taliban in the film has been given the respect of a hero or a patriot at his burial.

4. A Pathan girl was shown being raped in the film and there was no need of so categorically defining her ethnicity.

5. People have been given the impression that the political system as a whole is corrupt and incapable, and all the politicians are busy minting money.

6. Voters feel the film is a disgrace to their role in the political system.