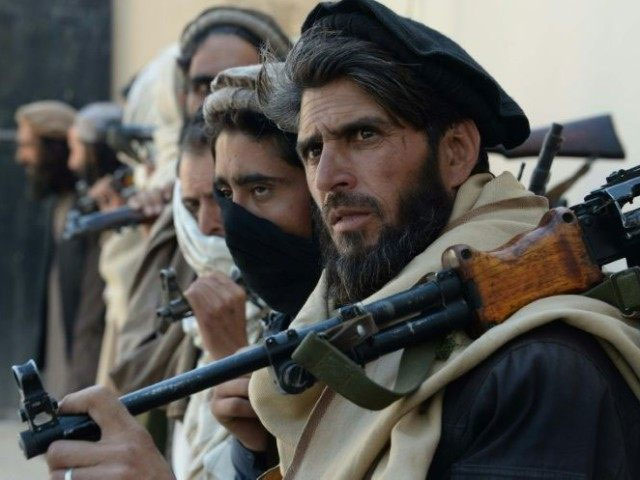 ---
ISLAMABAD:



A bipartisan parliamentary panel has urged the government to evolve a 'contingency plan' for the ongoing Afghan peace and reconciliation process as efforts to arrange direct talks between Kabul and the Taliban stutter.




"The government should also have a contingency plan in case this [ongoing] peace and reconciliation process fails so as to prevent or minimise the negative fallout on Pakistan of this failure – both internationally and at the national level," the committee suggested.

Will no longer seek Pakistan's help in peace talks: Afghan president

The proposal is part of a seven-page policy recommendation on Pakistan-Afghanistan relations formulated by the National Assembly's Standing Committee on Foreign Affairs and was released on Wednesday.

The committee, headed by Awais Ahmed Leghari, suggested Islamabad continue efforts for the talks while ensuring that international expectations from Pakistan and Afghanistan on the talks are kept at a rational level.

"The government must recognise and convince all stakeholders that for peace talks to move forward, a conducive environment for these talks has to be created. This includes, inter alia, the cessation of hostile propaganda and violence on both sides," it further said.

It recommended that there must be public recognition by Pakistan that the peace and reconciliation process has to be Afghan-owned and Afghan-led and Islamabad must make every effort to facilitate this peace process.

The recommendation comes as the four-nation peace process under the Quadrilateral Coordination Group (QCG) has stuttered in recent weeks with the Taliban refusing to join the talks.

The committee further recommended that the government take a series of steps to improve political, economic, defence and trade ties with Afghanistan.

Delegation in Pakistan to discuss refugees, release of prisoners: Afghan Taliban

It recommended Islamabad to continue its policy of restraint in the face of negative statements and allegations made by Kabul keeping in mind how Ghani has little space to manoeuvre both politically and in terms of security.

"Being the larger neighbour and keeping in mind its own national interests, Pakistan must show patience and develop goodwill in the face of a negative narrative flowing from the other side."

It further urged Islamabad to work diplomatically between the different power centres that prevail at present in Afghanistan.

No meeting with Taliban: Afghan govt

Meanwhile, Afghan officials reiterated on Wednesday that there were no plans to meet with political representatives of the Taliban currently visiting Pakistan.

"We have seen the Taliban statement to confirm their visit to Pakistan but no talks are planned as yet," a diplomatic source said.

Afghanistan in disarray

The Afghan Taliban on Wednesday confirmed that some of their leaders are visiting Pakistan, but clarified they are only there to discuss problems facing refugees, release of senior leader Mullah Bradar Akhund and other prisoners.

In Kabul, Ghani said that Afghanistan would never give concessions to any foreign country for talks with the Taliban.

Published in The Express Tribune, April 28th,  2016.
COMMENTS (1)
Comments are moderated and generally will be posted if they are on-topic and not abusive.
For more information, please see our Comments FAQ