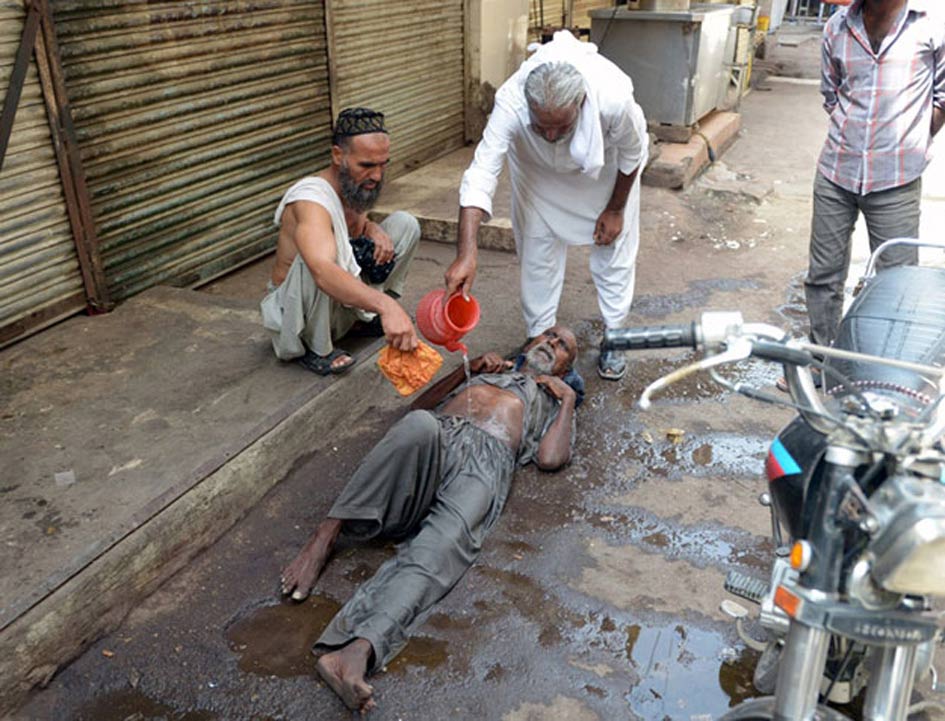 ---
ISLAMABAD:



This summer temperature in certain parts of the country is expected to climb to around 50 degree Celsius as a heatwave, more severe than the previous year, is likely to hit Pakistan next month. The hot weather is likely to continue till the first week of June.




"It is expected that the mercury will rise to 50 degrees Celsius in central and southern parts of Pakistan in May this year and there are hardly any chances of rain [in these parts of the country] which will further aggravate the situation," said Met Office Director General Dr Ghulam Rasool on Wednesday. He said it is expected that the intensity of heatwave will be more powerful as compared to the previous year because of change in wind directions which will ultimately cut off the sea breeze.

Heatwave likely to hit by end May or early June: Met dept




"These extreme weather events are on increase due to climate change and Pakistan is under its influence for the past few years," he said.

He said considering the current situation it was expected that the weather would also remain hot and dry during the first week of Ramazan, adding that the pre-monsoon showers were expected to begin in the mid of June which would help bring down the temperature to some extent.

The official advised residents of central and southern parts of the country should take precautionary measures.

However, places like Islamabad, Rawalpindi, Hazara Division, Kashmir and Gilgit-Baltistan will receive sporadic rains next month. "In the beginning of the pre-monsoon, there will be less rain but later it will increase once the monsoon season sets in," he said.

Karachi braves record heatwave this month

The National Disaster Management Authority's (NDMA) spokesperson Ahmed Kamal said the NDMA is working closely with the Met office and has directed all its provincial departments to remain on alert in order to deal with any untoward situation.

He said the NDMA is currently working on a few short documentaries which will be broadcast on different TV channels in order to create public awareness regarding natural calamities such as earthquake, landslides and floods etc.

Published in The Express Tribune, April 28th,  2016.
COMMENTS (1)
Comments are moderated and generally will be posted if they are on-topic and not abusive.
For more information, please see our Comments FAQ