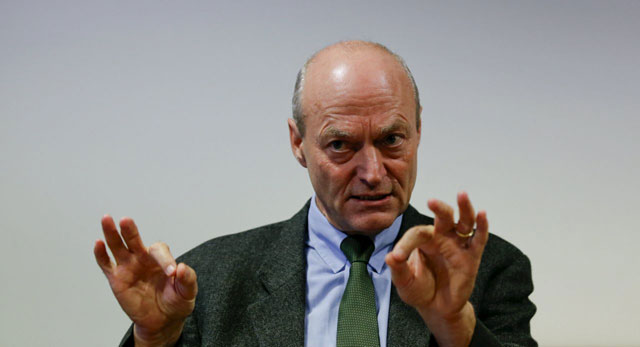 ---
BERLIN:
The German government confirmed on Wednesday that Gerhard Schindler, the head of the BND foreign intelligence agency, would leave his post two years early but provided no reason for the surprise change.
Germany asylum requests drop 66 percent to 20,000 in March
In a short statement, Chancellor Angela Merkel's chief of staff Peter Altmaier said Schindler, who has run the BND since 2012 and is not due to retire until 2018, would be replaced on July 1 by Bruno Kahl, an official in the finance ministry responsible for privatizations and government real estate.
"The BND faces major challenges over the coming years, encompassing all aspects of its work," Altmaier said.
"These include the evolution of its mission in light of shifting security challenges, the upgrading of the agency on the technical and personnel front, organizational and legal consequences arising from the parliamentary investigation into the NSA and the move of large parts of the BND from Pullach to Berlin," he added.
The move comes a year after damaging revelations that the BND had helped the US National Security Agency spy on European allies.
Germany asks Belgium to shut two old nuclear plants
Attacks by Islamist militants in Brussels last month and in Paris in November exposed flaws in how European intelligence agencies cooperate with each other.
Germany has not suffered such an attack on its soil, but is seen as a prime target for the militant group Islamic State, which threatened last month to launch attacks at Cologne-Bonn airport and the chancellery building in Berlin.
COMMENTS
Comments are moderated and generally will be posted if they are on-topic and not abusive.
For more information, please see our Comments FAQ