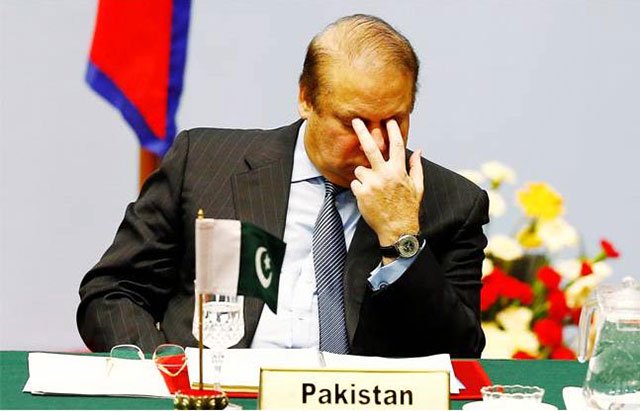 ---
In a major breakthrough in Panama Papers case, the International Consortium of Investigative Journalists (ICIJ) has announced it will reveal a "searchable database" with information on over 200,000 offshore entities, including names of over 200 Pakistanis, on May 9.

The database which is likely to be the largest ever release of secret offshore companies and the people behind them, will become public on May 9, 2pm EDT, ICIJ reported.

Elite tax haven: Panama leaks trigger global investigations

The interactive database will also include information about more than 100,000 additional companies that were part of the 2013 ICIJ Offshore Leaks investigation.

While the database opens up a world that has never been revealed on such a massive scale, the application will not be a "data dump" of the original documents – it will be a careful release of basic corporate information, a statement on the website said.

While there is a possibility that names of more Pakistanis may or may not appear on the database, ICIJ stated, it "won't release personal data en masse; the database will not include records of bank accounts and financial transactions, emails and other correspondence, passports and telephone numbers."

"The selected and limited information is being published in the public interest," the statement added.

Panama Papers: Huge tax leak exposes Putin aides, world leaders, stars

Governments across the world mounted sweeping probes into allegations made as part of a massive leak of front companies being set up by a Panama-based firm on behalf of several prominent global personalities and leaders, many of whom denied any wrongdoing.

The leak, dubbed 'Panama Papers' and comprising some 11.5 million documents covering four decades from the Panama-based law firm Mossack Fonseca, showed how some of the world's most powerful people took their money offshore.

While several leaders, personalities and institutions, including Prime Minister Nawaz Sharif, rejected allegations of wrongdoing, Iceland's prime minister resigned earlier this month, becoming the first political victim of a mushrooming worldwide scandal over hidden offshore financial dealings exposed in the so-called Panama Papers.

Panama Paper leaks: Will resign if proven guilty of wrongdoing, says PM

Premier Nawaz on Friday said he would resign if any wrongdoing is proven against him before the commission formed to investigate offshore wealth in the wake of Panama Papers revelations. "I challenge those accusing me of wrongdoing to prove that before the commission and if anything is proved, I will step down without any delay," Nawaz Sharif said while addressing the nation.
COMMENTS (14)
Comments are moderated and generally will be posted if they are on-topic and not abusive.
For more information, please see our Comments FAQ