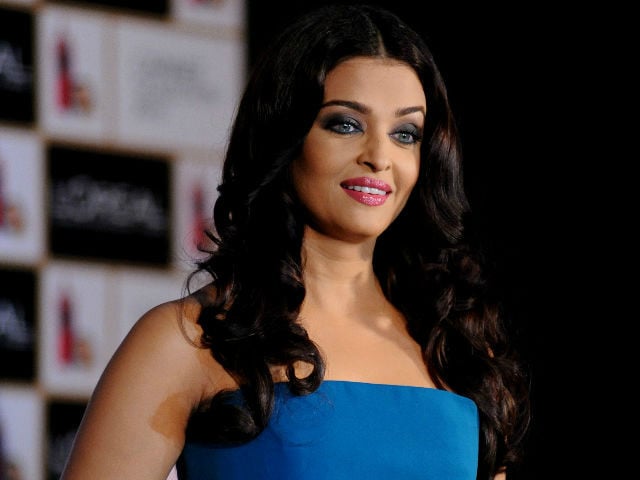 ---
Bollywood superstar Salman Khan's appointment as the goodwill ambassador of the Indian contingent for the Rio Olympics did not go down too well with everyone.

While many Olympians, including Milkha Singh, opposed the decision, Bollywood fraternity stood firmly with the Bajrangi Bhaijaan actor.

Twitter reacts as Salman becomes India's ambassador for Rio Olympics

Interestingly, Salman's ex-flame Aishwarya Rai Bachchan was among those who welcomed the decision.




At the unveiling of L'Oreal's Cannes 2016 collection, the former Miss World was asked about the ongoing controversy and she didn't shy away from casting her vote in favour of her Hum Dil De Chuke Sanam co-star.

"Anybody who is doing good to represent the country and anyone who is working or speaking or standing up for the betterment of whatever vocation we have in our country be it sports, art or music needs to be recognised," said Aishwarya.

SRK will lose his 'megastar' status to Salman Khan: Ram Gopal Varma

Salman earlier said that him being an ambassador of Rio Olympics will raise the profile of the Indian contingent at the Olympics along with interest in their performance.

"The Olympics are not that well covered and watched in India like in other countries. So, when somebody comes to support the players, it makes them feel good and work harder. They become more inspired and dedicated. Having someone like me helps in creating a buzz about the Olympics," he said in an interview to the Times of India.


April 23, 2016


Actors Kirron Kher and Sooraj Pancholi, who attended the Dadasaheb Phalke Excellence Awards event in Mumbai, also extended their support to Salman.

"It is a very good decision. I am very proud of Salman Khan. All people who are trying to say that only a sportsman should be appointed as an ambassador, I would like to differ from them," Kirron was quoted as saying.

SRK will lose his 'megastar' status to Salman Khan: Ram Gopal Varma

"No need to think that only a sportsman can represent the country. Any eminent personality who inspires us can be a brand ambassador. I welcome the decision."

"I would request the sports fraternity to be more magnanimous. Be a good-hearted person and give Salman his due respect. We actors are also hard workers and give our best," she added.

Salman's protégé Soorja said, "I think that's a good decision, because he is a very known face. He is doing a film on wrestling Sultan, so maybe because of that (he was selected)."




When filmmaker Karan Johar was asked about the controversy at the wrap-up party of his production Baar Baar Dekho, he said, "I love Salman Khan. Whatever he does, he is the best for it."

What is Kabir Khan doing in Karachi?

Sidharth Malhotra said, "I don't know much about the controversy. As far as the Olympics are concerned, people who made the decision might have made the right decision. He is a man who is known for his fitness. The authorities who selected him, I am sure they thought of something."

Katrina Kaif, who was romantically linked to Salman at one point of time, said, "A controversy with Salman, is it a new thing?"