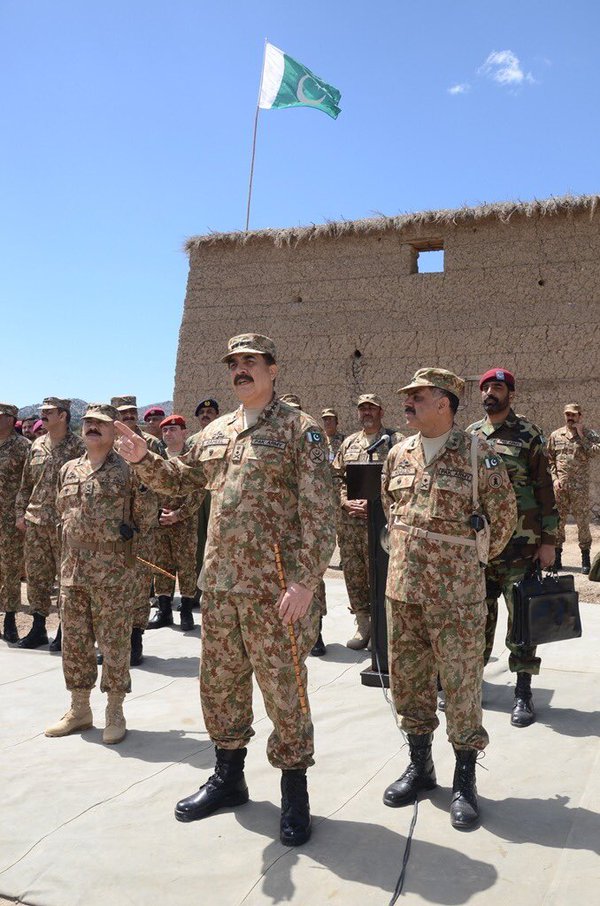 ---
DERA GHAZI KHAN: The law enforcement agencies concluded the Operation Zarb-e-Ahan on the 27th day of its launch as, according to police sources, most of the criminals in Kachcha Jamal and Kachcha Moro areas in sub-district Rohan of district Rajanpur have either been arrested or fled from the area.

The curfew has ended and the troops of the Pakistan army have also left the area after completing the search operation.

Rajanpur operation: Army to eliminate all no-go areas nationwide

However, Rangers and the Elite Force have established five check posts in the area, manning them to maintain law and order, keeping the area free from any criminal elements.

Last week, the ringleader of a notorious criminal gang reportedly surrendered late Tuesday night along with 175 comrades, bringing to a non-violent end a 21-day-long operation in the riverine area of Rajanpur district of South Punjab.

The gang of Ghulam Rasool, alias Chottu, also released 24 policemen seized a week ago when the Punjab police had made an unsuccessful attempt to storm the island hideout of criminals in Kacha Jamal area, sources told The Express Tribune.

Chottu 'surrenders with 175 gang members'



They said that Chottu agreed to turn himself in as the military was preparing to launch an assault against his gang holed up in the island.

Published in The Express Tribune, April 27th,  2016.