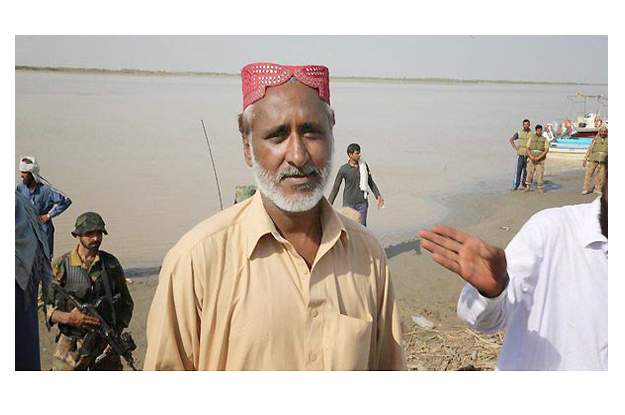 ---
RAJANPUR:



The army has vowed to eliminate all 'no-go' areas across the country as it issued a final warning to all the remaining gangs in the Kacha Jamal area to lay down their arms.




The warning came after the gang's ringleader Ghulam Rasool, alias Chottu, and his comrades surrendered late on Tuesday night and released 24 policemen who had been seized a week ago when the Punjab police had made an unsuccessful attempt to storm the island hideout of criminals in the area.

Chottu 'surrenders with 175 gang members'

"No-go areas will be eliminated from across the country," stated Inter Services Public Relations (ISPR) Director General Lieutenant General Asim Bajwa in a statement on Wednesday as he announced the surrender of the Chottu gang.

"Chottu with his 13 gang members surrendered unconditionally," Bajwa said, adding that "all 24 hostage policemen were rescued safely."

He added that families of dacoits had also been safely recovered from the island including 24 women and 44 children who the gang were using as human shields. According to sources, they along with other gang members are being held in protective police custody in Rajanpur.




The operation with more than 2,000 police and paramilitary forces stumbled early on after at least six police officials were killed and two dozen officers kidnapped in an initial bid to take back the island. The army took control of the fight on April 15 after the police suffered embarrassing losses.

Army helicopters strike Chotu gang in full-scale Rajanpur offensive

Chottu, meanwhile, has been transferred to an undisclosed location along with some other most-wanted members of his gang for interrogation.

The Chotu gang is blamed for hundreds of cases of kidnapping for ransom, murder and robbery. For the standoff, it built bunkers on the 10-km (six-mile) long island near Rajanpur.

However, the 22-day old operation against dacoits hiding in the flood plain forests and islands is far from over with at least three other gangs believed to be still hiding in the area including Imrani, Sehani and Attaullah Pat gangs.

"Operation continues till last dacoit [is eliminated]," Bajwa said, adding that they were carrying out combing operations to cleanse the area of criminals.

Half of Rajanpur's riverine area cleared

Sources said there were reports of an hour-long heavy exchange of fire in the area on Wednesday evening.

The military has issued a final warning to these gangs to lay down their arms and reportedly a decision has been made to arrest these criminals alive or dead. Sources say, around 30 per cent of the area has yet to be cleared.


Published in The Express Tribune, April 21st, 2016.
COMMENTS (3)
Comments are moderated and generally will be posted if they are on-topic and not abusive.
For more information, please see our Comments FAQ