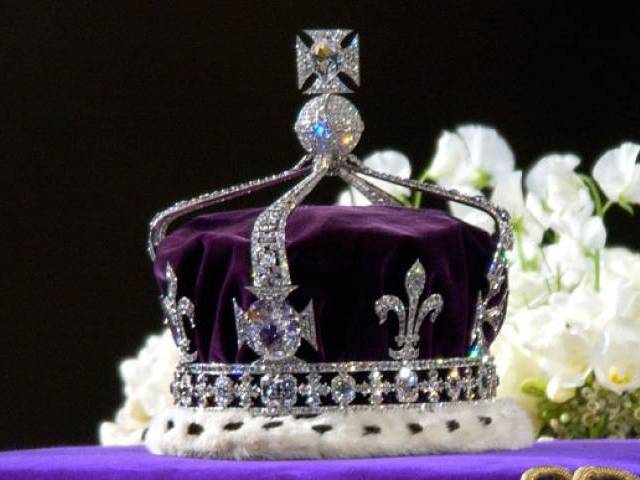 ---
LAHORE: The provincial government on Tuesday informed Lahore High Court (LHC) that the Kohinoor diamond was handed over to the British East India Company by Maharaja Ranjit Singh under a deal.

The counsel for the government told Justice Khalid Mahmood Khan further that the diamond had been handed over under a treaty and the government could not demand for it to be returned. At this, the judge directed the counsel to provide a copy of the 1849 Treaty of Lahore 1849 to petitioner Javed Iqbal Jafree. The petitioner, a barrister, said such a deal could only be concluded between two governments.

India says Koh-e-Noor diamond belongs to Britain

In this case, he said, the company was not a sovereign power and the treaty had no standing. Jafree said the diamond had been taken from the Punjab under duress and ought to be returned. Justice Khan ordered a copy of the treaty to be presented before the court.

Earlier the petitioner had submitted that the Kohinoor was the largest cut diamond in the world at one point of time and the 105-carat stone was presented to Queen Victoria during the days of the Raj. He alleged that the British had seized the diamond—worth billions of rupees—from Daleep Singh, a son of Maharaja Ranjit Singh.

Jafree said the Queen Mother had worn a crown inlaid with the diamond at the coronation of her husband King George VI in 1937. He said Queen Elizabeth II had worn the same tiara at her coronation in 1953. Jafree said Queen Elizabeth had no right to possess the diamond.

Koh-e-Noor belongs to Pakistan, says Indian-born British politician

The petitioner said the seized diamond was part of the Punjab's heritage. He said its owners were the denizens of the region. Jafree requested the federal government to seek its return.

Published in The Express Tribune, April 27th,  2016.