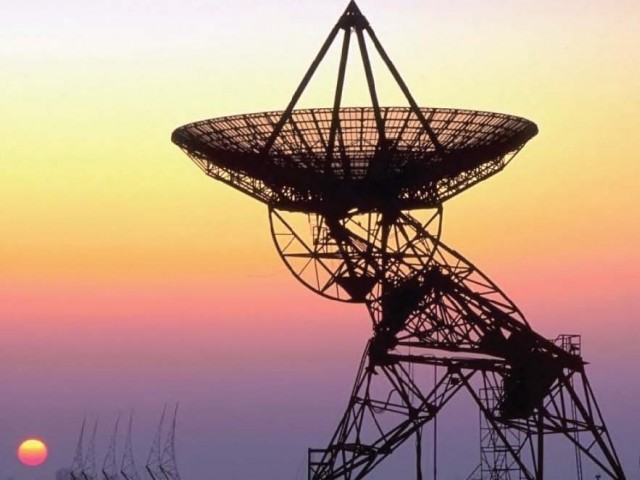 ---
ISLAMABAD:



The Islamabad High Court on Tuesday issued notices to the Pakistan Telecommunication Authority (PTA) and three private telecom service providers in connection with petitions against frequent suspension of mobile phone service in the federal capital.




Justice Athar Minallah issued notices to the respondents with directions to file comments within a fortnight.

Four citizens approached the court urging to declare the practice of suspension of service illegal as it is usually done without having met the threshold statutory requirement of issuance of "Proclamation of Emergency" by the President.

The petitioners through their counsel, Umer Gilani have urged the court to declare the suspension of mobile telecom services illegal as it had badly affected their lives, citing the PTA moves during the last 10 days of March.

They said that more than 70 million Pakistanis used mobile phones and almost 10 million of them rely on it for money transfer.

The petitioners have made the PTA, Ministry of Information Technology and Telecommunication secretary and chief executive officers of three private telecom service providers as respondents.

The counsel said that Masooma Hassan, the leading petitioner was a professional who commuted daily between Rawalpindi and Islamabad for work. "While she is at work, mobile phone is her only means of communication with her seven-year-old daughter," the counsel contended.

Gilani said that Waqar Ahmad, another petitioner, is a migrant worker, who is unable to talk to his wife and parents living in a mountainous village in Kaghan Valley for months, if the phone service is suspended.

Muhammad Zohaib and Ahmed Raza, two other petitioners, have also sought court's intervention into the matter.

The mobile phone services remained suspended during the sit-ins, Muharram, Rabiul Awal, Mumtaz Qadri's funeral and chehlum, and lately on Fridays during Lal Masjid cleric's sermons.

The petitioners complained that suspension of mobile phone service not only adversely affected their ability to communicate with their families but also put entire citizenry in a seriously hazardous position. "Had anyone faced medical or other emergencies during the time their phones were suspended, lives could have been lost," stated a petitioner.

They maintained that the arbitrary suspension of mobile service by PTA was unconstitutional because it violated the fundamental right to telecommunication, derived from the articles 4, 9, 10-A, 15, 16, 17, 18, 19 and 19-A of the constitution and various Supreme Court verdicts.

The petitioners also alleged that the PTA's actions violated Section 54(3) of the Pakistan Telecommunications (Reorganisation) Act, 1996. Under this section, mobile service can be suspended only when the president has proclaimed an emergency in the country.

Gilani maintained that the petitioners could not do anything to reverse the dependence of society on mobile telecom services. However, he said the government and law enforcement agencies under its control could conveniently deal with internal security issues through use of less intrusive technologies such as jammers.

Such technologies are already in use in the premises of the superior courts, Gilani said.

When the state orders an arbitrary shutdown of such essential service, it adversely affects the lives of a lot of people, he said. That was why the petitioners had challenged this policy to protect public interest, he added.

Published in The Express Tribune, April 27th,  2016.
COMMENTS
Comments are moderated and generally will be posted if they are on-topic and not abusive.
For more information, please see our Comments FAQ