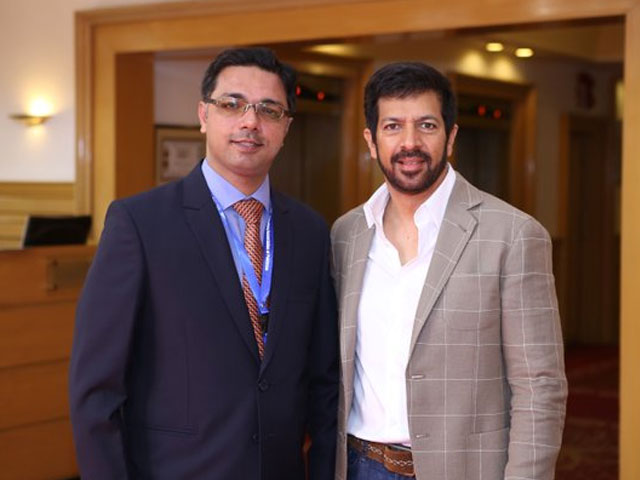 ---
Bollywood director Kabir Khan has arrived in Karachi! It's not what you think however, the Bajrangi Bhaijaan director isn't here for a Lollywood project or a collaboration of any sort.

Turns out, he's actually in Karachi to attend a marketing conference.

The Marcon '16 conference gathers "leaders and marketers in search of new ideas and fresh sources of creativity," according to it's pamphlet.

The city is in a tizzy following his arrival, as Pakistan's who's who including Javed Shiekh and Zeba Bakhtiar can't help but take selfies with Kabir!

https://www.instagram.com/p/BEoeguoON-e/?taken-by=samramuslim

Is Bajrangi Bhaijaan inspired by Pakistani activist Ansar Burney?

This is Kabir's second visit to Pakistan. He was previously spotted in Lahore a couple of months ago. Last year, Kabir had become the center of attention after delivering a blockbuster hit in the form of Bajrangi Bhaijaan and later making Phantom, which caused a lot of controversy after it was banned in Pakistan.
COMMENTS (12)
Comments are moderated and generally will be posted if they are on-topic and not abusive.
For more information, please see our Comments FAQ