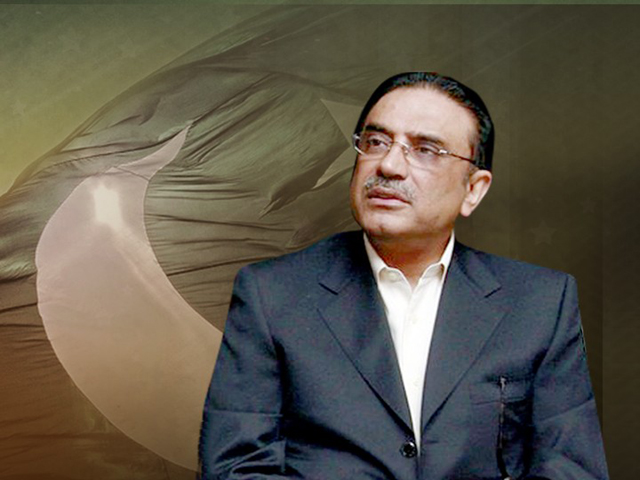 ---
ISLAMABAD: President Asif Ali Zardari has asked the business community to address three critical issues.

These three issues are responding to the challenge of resource mobilisation, employment generation and how to make the economy grow. He said this during an interactive session with businessmen and entrepreneurs from all over the country at the Presidency on Tuesday. Spokesperson for the President Farhatullah Babar said that the meeting was part of the brainstorming session with businessmen before the upcoming budget. The President asked the businessmen to address three critical issues.

The participants made a number of suggestions ranging from energy development to regulating undocumented economy, foreign remittances and others. He said that the said legislation would open vistas of opportunities for the people of the war affected areas for their economic uplift through creation of jobs and offering other economic opportunities to them. The President said that global economic downturn, high international fuel prices, domestic energy shortages and the ongoing fight against militancy were some of the grave challenges the government inherited.

The government is responding to these issues by using a combination of policies and programmes which have begun to yield results, he added. One-window facility will also overcome bureaucratic delays and help in speedy investment, Zardari said. The business community lauded the government's steps to improve the law and order situation which they said was essential for restoring the confidence of the local and foreign investors.

Before meeting the President, the businessmen had two rounds of meeting, one with the adviser finance and the other with the Prime Minister Syed Yousaf Raza Gilani. Over 70 businessmen participated in the meeting, which was also attended by Finance Advisor Dr Hafeez Sheikh, Chairman Board of Investment (BoI) Saleem Mandviwala and Minister for Textile Rana Muhammad Farooq Saeed Khan besides senior officials of Ministry of Finance, EAD and other concerned ministries.